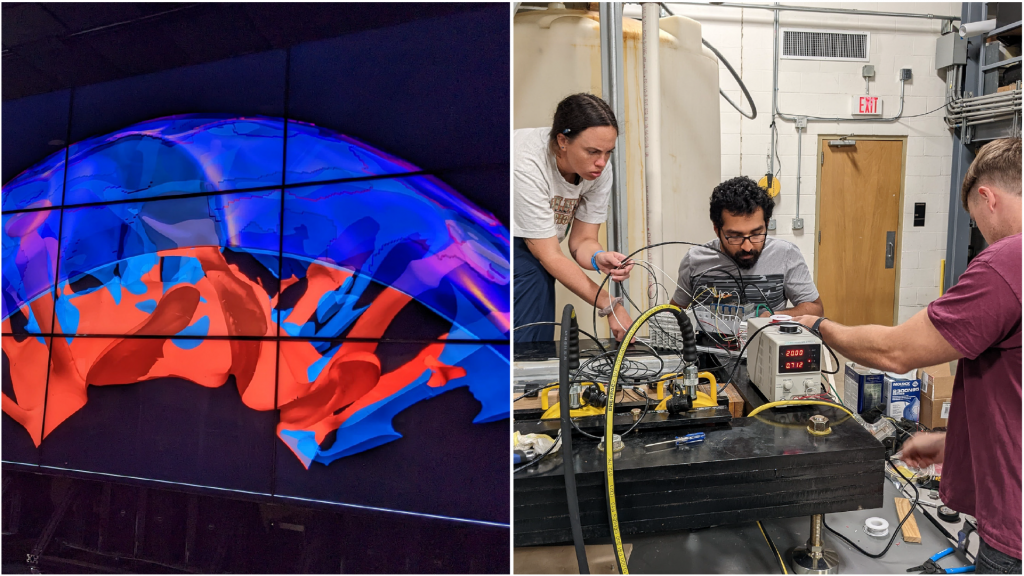 The University of Texas Institute for Geophysics (UTIG) supports a range of Solid Earth Dynamics science including the study of fault systems and earthquake hazards from observational, experimental, and modeling perspectives. We seek to expand our team by appointing, among other positions, a UTIG postdoctoral fellow in Earthquake Hazards with start date as early as January 2024.
UTIG is known for integrative science efforts and international field programs in geophysics, climate science, planetary science, and energy geoscience. We also have strong ties to other UT campus units, including the Oden Institute for Computational Engineering & Sciences and the Texas Advanced Computing Center.
Responsibilities
The successful candidates will pursue collaborative research on the earthquake source, including mechanistic aspects of fault interactions, physics-informed and physics discovery machine learning, as well as seismic hazard applications. They will interact with a diverse group of researchers with expertise spanning from rock mechanics, to geophysical imaging, to theoretical and computational modeling.
Required Qualifications
Ph.D. in Geophysics, Geosciences, Geotechnical Engineering, or a related field within the last three years.
Preferred Qualifications
Experience in laboratory experimentation focused on the investigation of rock, sediment, or soil deformation and rheology; friction; hydrological properties; and/or ultrasonic measurements.
Familiarity with analysis of laboratory, drilling, or other geophysical data, and/or computational approaches to the study of coupled deformation and fluid flow.
Salary Range
$65,000 per year, eligible for UT benefits.
How to Apply
Apply online at the UT Austin Staff Jobs website: R_00028905
Note: Current university employees must apply through MyWorkday: R_00028905 (requires UT EID).
Applicants are encouraged to identify a potential research project. Research interests aligned with ongoing studies at UTIG, including on megathrust system dynamics, are considered an advantage.
Applicants should include:
Curriculum Vitae that includes education, employment history, publications, and record of any extramural funding;
Concise, two-page research statement or proposal (including figures, excluding references) outlining research interests and specific plans for UTIG residence, and addressing how these would complement or expand ongoing research directions at the institute;
Names and contact information for three individuals willing to write letters of reference.
The appointment is for up to two years, contingent on performance, with a start date as early as January 1, 2024.
Materials will be reviewed beginning December 1, 2023. The position will remain open until filled.
Questions
Contact Dr. Thorsten Becker (twb@ig.utexas.edu) or Dr. Demian Saffer (demian@ig.utexas.edu).
The University of Texas at Austin is an equal employment opportunity/affirmative action employer. All positions are security sensitive, and conviction verification is conducted on applicants selected.