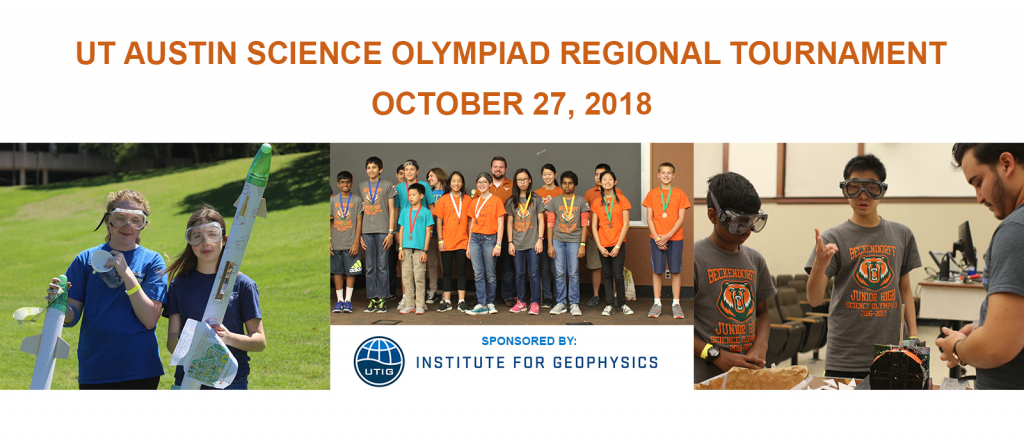 Upcoming Tournament
The UT Austin Invitational tournament will be held on October 27, 2018 at the University of Texas at Austin.
The tournament will feature tests written by faculty as well as experienced former competitors. All 23 national events and the 5 state events will be run. If you have any questions, please send them to tournament.atxscioly@gmail.com.
For example events and resources, visit Tournament Resources.