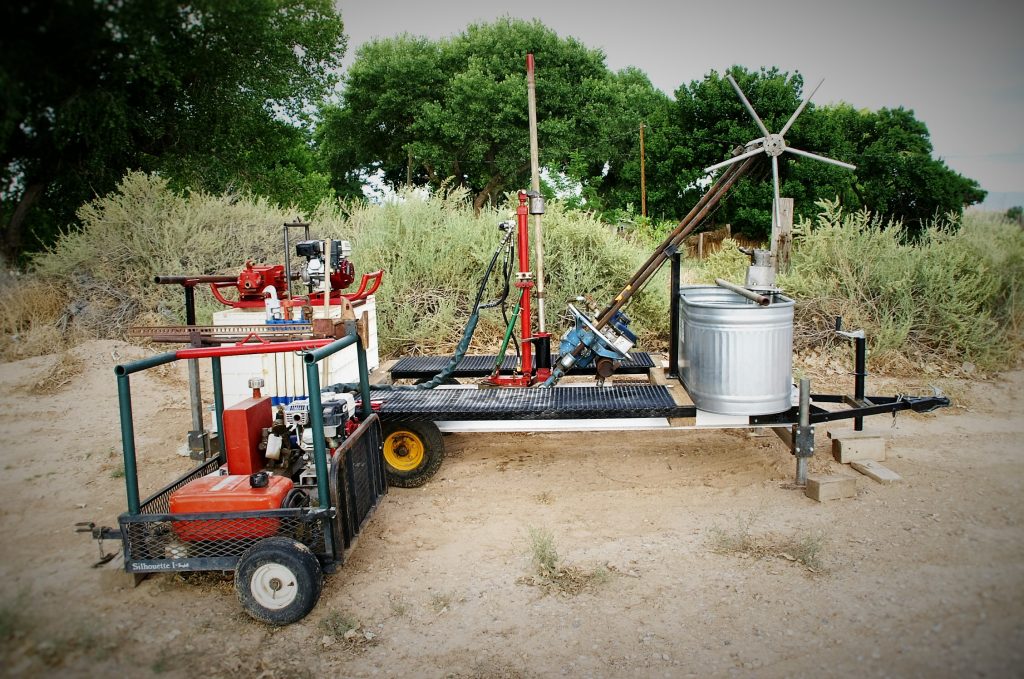 Drilling for LGM fossil corals
We received NSF funding (PI: J. Partin, co-PIs: F. Taylor and P. Di Nezio; grant # 1805874) for a pilot study to modify an existing drill system for land-based drilling (a Winkie drill converted to hydraulic power) in order to recover fossil corals from the island nation of Vanuatu that grew during the last glacial period, in order to reconstruct changes in the El Nino/Southern Oscillation (ENSO) using coral skeleton geochemistry. Few paleoclimate records exist that can resolve interannual changes during the Last Glacial Maximum (LGM), a time that can be used to help constrain the large uncertainty in ENSO's response to changes in global temperature. Corals provide one such record but fossil corals still in place from the LGM are normally found at water depths of 120-140 m below present sea level, and hence require expensive and logistically complex offshore approaches to obtain.
On Vanuatu, tectonic uplift has raised the LGM paleo-shoreline to near present sea level, bringing old corals close to the surface as demonstrated by the research team's preliminary fieldwork. As part of this project, we are building a new drill system that is portable, cost-efficient, and time-efficient for drilling shallow holes (5-25 m), a system that currently does not exist. The strategy will be to have a human-portable drill system that can be quickly moved to virtually any site to drill as many holes as possible, increasing the likelihood of recovering LGM coral material. The drilling operation will capitalize on an area where previous surveys have identified corals as old as 14.25 kyrs within a few meters of present sea level.
Modern coral geochemical records from Vanuatu show a significant degree of skill in capturing the hydrological imprint of ENSO. Confidence in modern coral records suggest that fossil coral records from Vanuatu can be used to estimate past changes in ENSO variability. The field campaign to drill for fossil corals in Vanuatu will take place in boreal summer 2019.