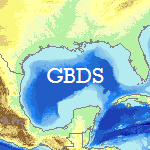 Collaboration with Industry Associates
Geophysicists currently lead the effort to understand marine habitats of oil, natural gas, gas hydrates, and minerals. Although geophysical techniques do not eliminate the need for exploratory drilling, they minimize this expensive process by detecting and defining prospects. This also reduces uncertainty and risk, which is better for safety and environment. In addition to acquiring new data through field research, University of Texas Institute for Geophysics (UTIG) scientists synthesize and disseminate the scientific knowledge and technical information crucial to natural resource exploration. UTIG scientists also serve as thesis and dissertation advisers to students who graduate and later work in industry.
Get to know our energy researchers, staff, and students.