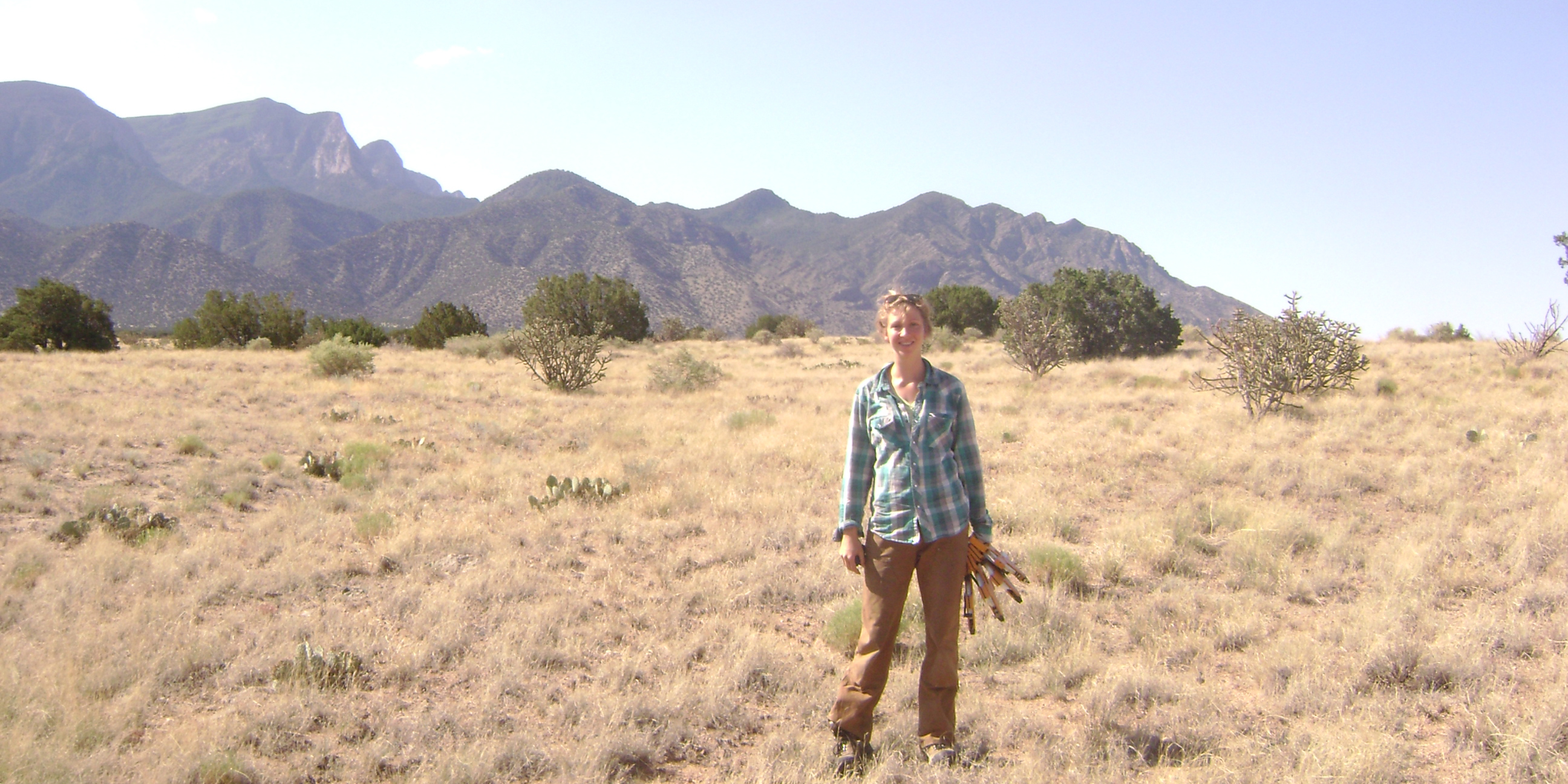 ---
Stacey Worman's path to a postdoctoral fellowship at the University of Texas Institute for Geophysics (UTIG) is filled with avenues explored and contrasting routes traveled that eventually led her to UTIG.
"I love to learn," Worman says. "And learning tends to impact my understanding of the world and — in turn — changes where I see myself in it."
Enrolling as an undergrad at Vanderbilt University, Worman was set on being a chemist, yet after a few introductory economics courses she decided on a double major.
"People think economics is all about money but it's really about choice," she says. "Once I learned economic concepts, like diminishing marginal returns, I started applying them to everything, including my studies. Where do I choose to put this additional hour? Do I stay in the library or spend it on something totally different?"
"Something totally different" included alternative spring breaks doing conservation work in national parks and summers spent helping build trails in Alaska for the Bureau of Land Management.
"There I was, paddling remote rivers by day and harvesting wild blueberries and fishing for king salmon by night. It was idyllic but I was downright bored. I missed my books," she says. "Having learned more about the science behind those landscapes, I can appreciate them and see more than just the beauty. Being outside is even more interesting than it used to be."
She spent a year traveling alone through Southeast Asia and South America studying ecosystem conservations as part of the Keegan Traveling Fellowship before returning to Vanderbilt to earn a master's in Environmental Engineering, where she did research on the dynamics of desert shrub populations. Her next stop was Duke University's Earth and Ocean Sciences department, where her Ph.D. dissertation included chapters on sand dune pattern formation and hydrogen gas formation within young oceanic crust.
After being "curious all the time as a child," Worman's interdisciplinary approach has landed at UTIG where her natural inquisitiveness will be valued. She will be working with UTIG Research Scientist Peter Flemings on the Department of Energy-funded methane hydrates project, collaborating with researchers, engineers and industry professionals to analyze deposits of frozen methane under the Gulf of Mexico.
"I'm excited about the opportunity to work with so many different types of people on such an important problem," she says. "A lot of research has been done on methane hydrates, but I'm a creative thinker and was allured by the wide range of research at UTIG where I'm surrounded by such a large and diverse array of expertise."