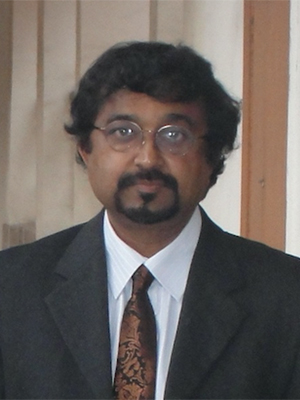 University of Texas Institute for Geophysics (UTIG) Professor and Jackson Chair in Applied Seismology Mrinal Sen has been awarded the place of Honorary Membership in the Society of Exploration Geophysicists (SEG).
According to the SEG official website, the award of Honorary Membership "shall be conferred upon persons who, in the unanimous opinion of the Honors and Awards Committee and the Board of Directors, have made distinguished contributions, which warrants exceptional recognition, to exploration geophysics or a related field or to the advancement of the profession of exploration geophysics through service to the Society."
Dr. Sen is a specialist on seismic wave propagation including anisotropy, geophysical inverse problems and methods for constructing synthetic seismograms in heterogeneous media. His areas of research include classical whole earth seismology, applied seismology and inverse theory. He is the second individual associated with UTIG to receive this prestigious honor, following former UTIG Director Paul Stoffa who was awarded SEG Honorary Membership in 2013.
You can read more about Dr. Sen's work on his page on the UTIG website.