What a difference a couple of days make: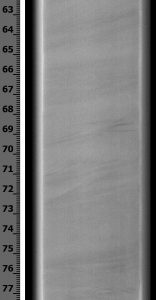 Wednesday, we were wondering what was going so wrong,
Thursday, we stopped to breathe and regroup.
Friday, we were elated to get a couple of good pressure cores in a row.
Saturday, we wondered what on earth we would do with all the pressurized hydrate core we're getting.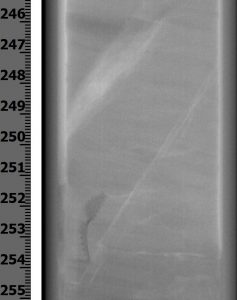 In Hole H002, only 1 core maintained pressure up to the rig floor out of 8 attempts and even that core contained a modest amount of core material. In hole H005 (so far) all 8 cores have maintained pressure and the recovery has been phenomenal to boot! It will take some time to dig through the data and tease out which parameters we can thank for our success; there are so many—lithology, tool modifications, luck, etc. One thing is certain, we will return to Austin with an incredibly library of methane hydrate-bearing pressure cores, fueling new discoveries in the expanding field of methane hydrate research.