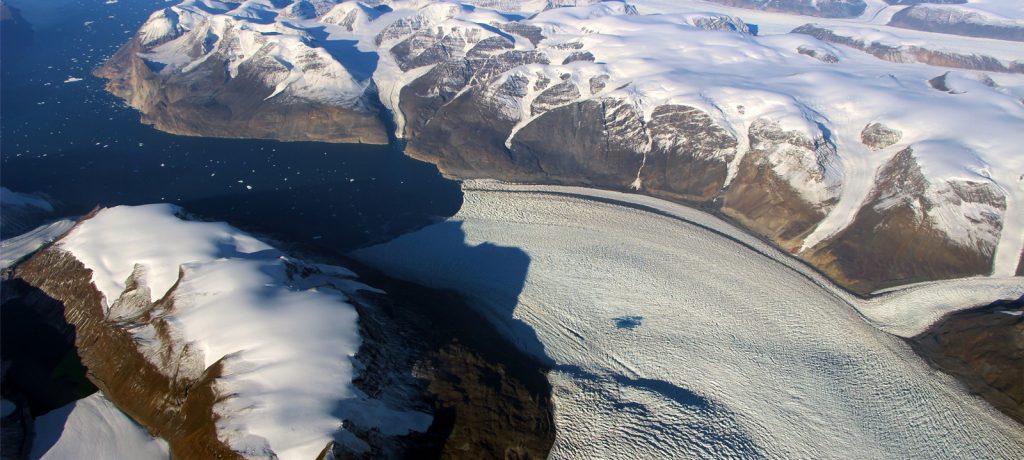 The final UTIG seminar this semester will be given by UTIG grad students Allison Lawman, Tianyi Sun and Sophie Goliber. We asked each student to give us a little sneak-preview into what they'll be talking about and why they're excited about sharing their research with the science community.
The seminar takes place at 10:30am (CST) on Friday, November 30 at UTIG. Click here to watch the seminar online.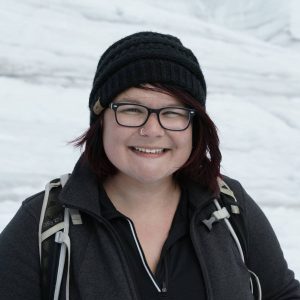 Name: Sophie Goliber
Degree: Geological Sciences PhD
Funding: NASA Earth and Space Science Fellowship
Expected graduation: May 2022
Hi Sophie. I hear you'll be giving a presentation at this week's UTIG seminar. Care to tell us what you'll be talking about?
My talk title is 'Advancements with SpATIaL: Semi-Automatic glacier Terminus Inventory from Landsat'. I'll be talking about tracking marine terminating glaciers in the Greenland ice sheet.
Marine terminating glaciers! Sounds serious. What are they and where would I find them?
Marine terminating glaciers are glaciers which end in seawater and can be found all over the world, wherever an ice sheet meets the ocean. I am currently working on Rink Glacier which is found in central West Greenland although I hope to extend my analysis to the entire Greenland ice sheet.
How old are those glaciers?
It's difficult to give an age to a glacier because they change so quickly, but cores from the ice sheet date back to over 100,000 years.
Why are they so important?
The Greenland ice sheet is in a state of negative mass balance. It's been losing mass more rapidly over the past two decades and a lot of that is attributed to the thinning and retreat of Greenland glaciers, so understanding how a retreating or thinning glacier affects the rest of the ice sheet is really important.
OK, I'm interested. What else can you tell me about them?
The way that we generally assess the health of a glacier is to track how it changes over time. So the way that we look at these glaciers is to track the terminus change of these glaciers – the end of the glacier that meets the sea – through time using the Landsat satellite record, which is a multispectral optical remote sensing satellite. The satellite gets an image of the earth every two weeks in the same spot so we can track the changes of these glaciers at a really high temporal resolution. Normally, you would pick out where the terminus is by hand but that takes a really long time. This means it's quite difficult to get a really robust time series that way. So my work is using image processing and hopefully eventually machine learning to automate the process of actually picking the terminus of the ice sheet.
Have you ever seen one of these glaciers up close?
My project is mostly remote sensing based and I don't yet have any fieldwork planned, but I'd like to get to Greenland and set up time-lapse cameras to get an even higher resolution time series of terminus change. I'm starting to write my own grants, and get my own research money but getting to Greenland is expensive.
How do you feel about giving a UTIG seminar?
I'm very nervous but I think it will be good. This is my first big science talk. I haven't been here that long and I haven't got too much to show in terms of results, but I thought it would be good to share why I do what I do, what I have been working on, what worked and what hasn't worked. I want to see if anyone else has thought about these problems and see if there is any potential collaboration. I get really excited about science because I like working with cool people, that's why I'm here!
Want to know more about Sophie? We spoke to Sophie earlier this year about grabbing life as a UTIG student by the horns!