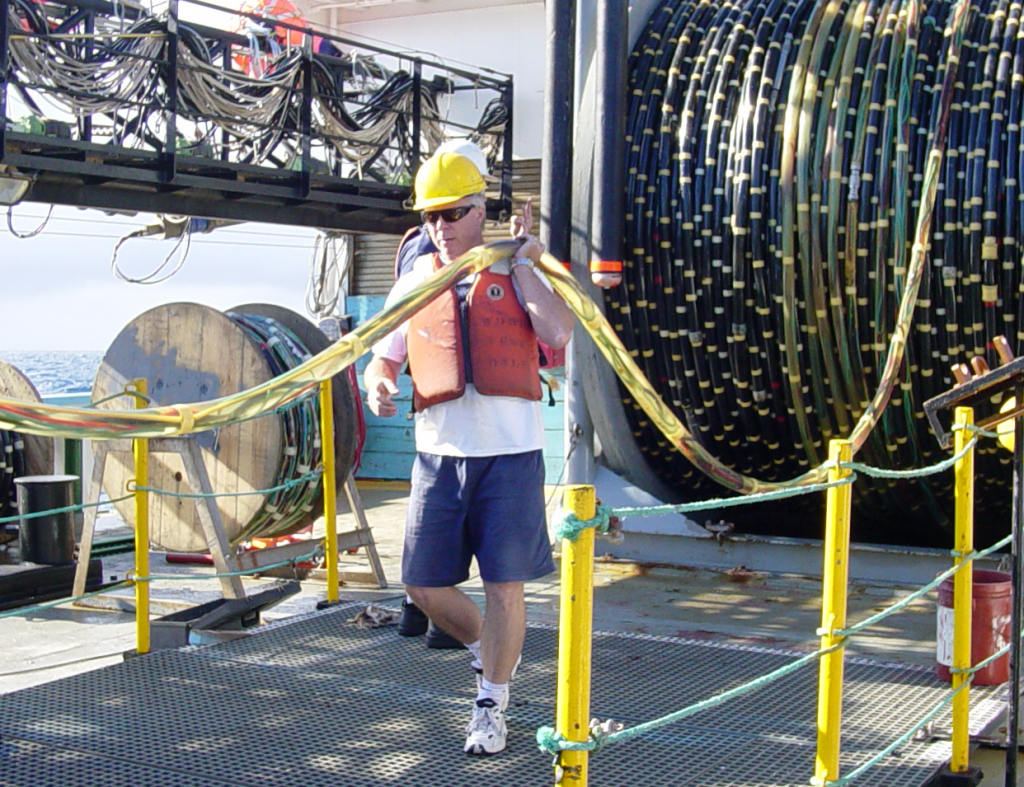 The International Ocean Discovery Program (IODP) has dedicated proceedings of Expedition 367/368 to Dr. Kirk D. McIntosh, who passed away in 2017. Kirk was a marine seismologist and Senior Research Scientist at the Institute for Geophysics and worked closely with IODP. He played a key role in founding the South China Sea expeditions and continued to support the project even as his health deteriorated.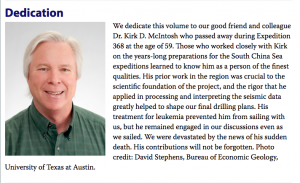 The IODP explores Earth's history and dynamics by studying seafloor sediments and rocks
using ocean-going drilling platforms. Widely recognized as one of the most successful international collaborations in Earth sciences, the IODP includes partners from twenty-three nations whose staff and scientists are working to answer key questions about climate change, deep life, planetary dynamics and geohazards.
Visit the IODP website to read Proceedings of the International Ocean Discovery Program, Volume 367/368