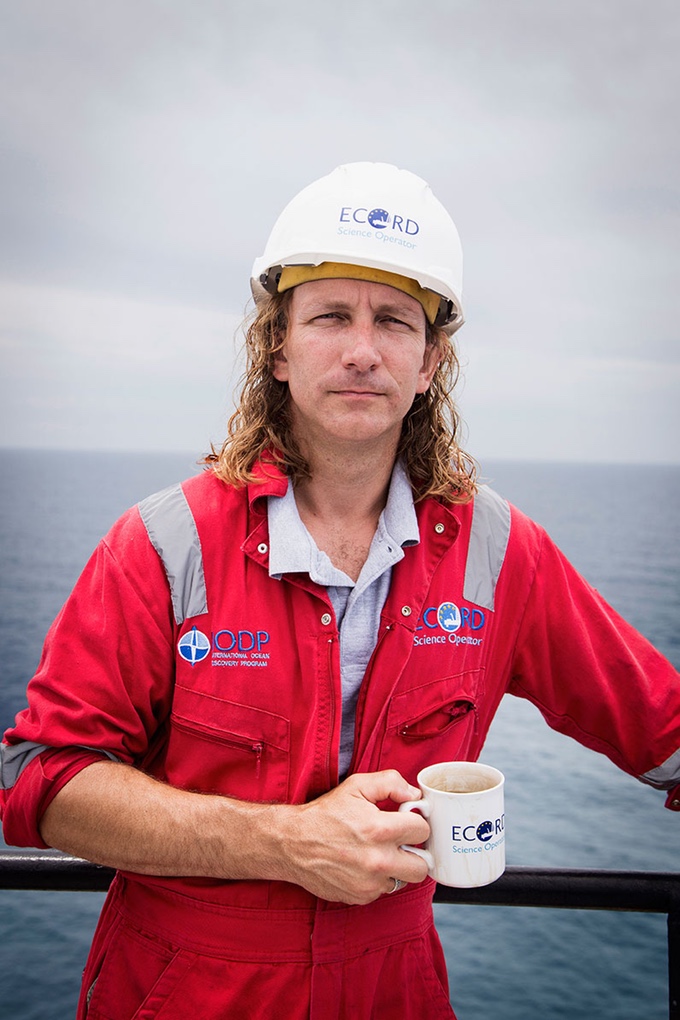 AUSTIN, Texas.
Sean Gulick, research professor at the University of Texas Institute for Geophysics (UTIG), has been named a Fellow of the Geological Society of America (GSA) at a ceremony at the GSA Annual Meeting in Indianapolis.
Gulick who is also research professor at the UT Department of Geological Sciences (DGS) was nominated for his leadership in the marine geophysical community and for extraordinary contributions to the study of tectonic geohazards and impact craters.
GSA Fellowship is an honor that is bestowed on the best of our profession. – the Geological Society of America (GSA)
GSA Fellowship recognizes an individual's contributions to geosciences through research, teaching, public outreach and leadership in the field. Gulick's nomination and selection is especially impressive this year after the GSA made nomination requirements more stringent in order to further elevate the status of GSA Fellowship.
Peter Haeussler who is research geologist at the USGS, nominated Gulick for the fellowship. In his nomination, Haeussler highlighted Gulick's leadership in the marine geophysical community, sustained research in tectonics and climate interactions, geohazards of convergent margins, and studies of impact cratering.
"Sean Gulick is an exceptional geoscientist. He has an outstanding record both in the classroom and in the field. His success is entirely deserved and serves to demonstrate UTIG's leadership as a world-leading geophysics research institute. His tireless work is an inspiration to researchers and students alike," said Mrinal Sen, UTIG interim-Director, Professor and Jackson Chair in Applied Seismology.
"I'm honored and thankful to my nominators, wonderful colleagues over the years, and most importantly to my students who have been critical to my research and of whom I am truly proud," said Gulick.
Gulick's research interests include tectonic-climate interactions, the role of catastrophism in the geologic record and marine geophysical imaging at nested resolutions. His research spans the entire globe, from the St. Elias Mountains of Alaska to the ocean depths south of New Zealand. His recent work studying the geological process and environmental effects of the Chicxulub meteor impact that wiped out the dinosaurs has been widely covered in international media including recent BBC and NOVA documentaries.