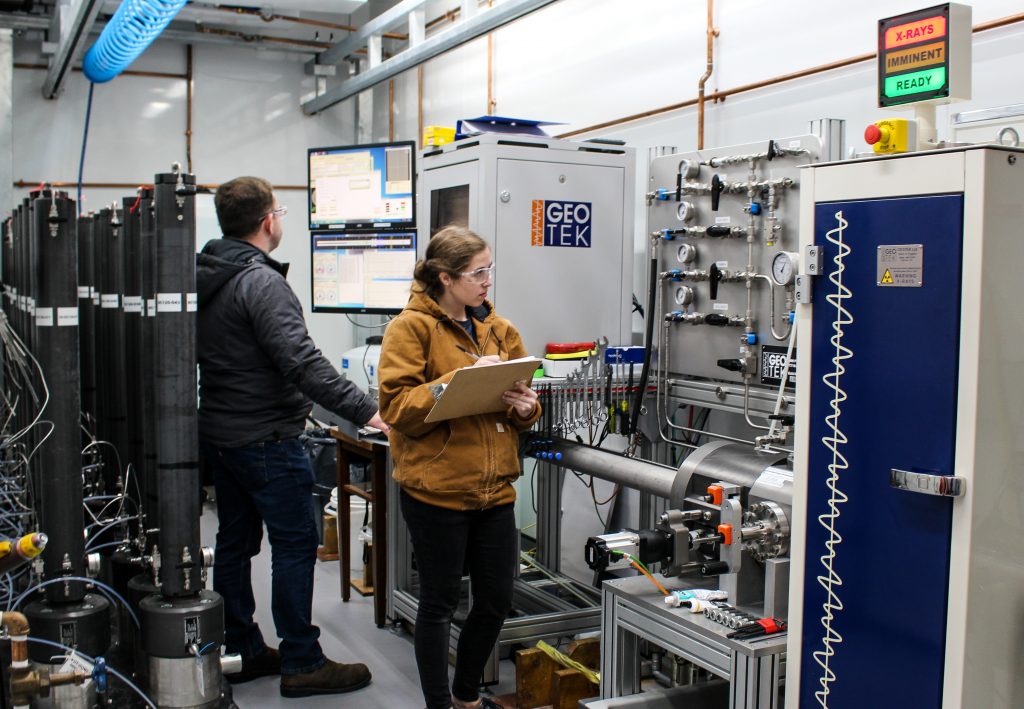 Massive natural gas reserves, trapped within methane hydrate deposits in the deepwater Gulf of Mexico, have the potential to power the US with natural gas for hundreds of years. The GOM² project is a multi-disciplinary, long-term, commitment by the University of Texas at Austin in partnership with academic and governmental colleagues to drill, sample and analyze this potential energy resource.
UTIG is conducting deep water coring in the Gulf of Mexico using pioneering technology to recover pressurized cores of methane hydrate for further study. The recovered cores are kept in the UT Pressure Core Center at the Jackson School, the only university-based facility that can study these cores under pressure.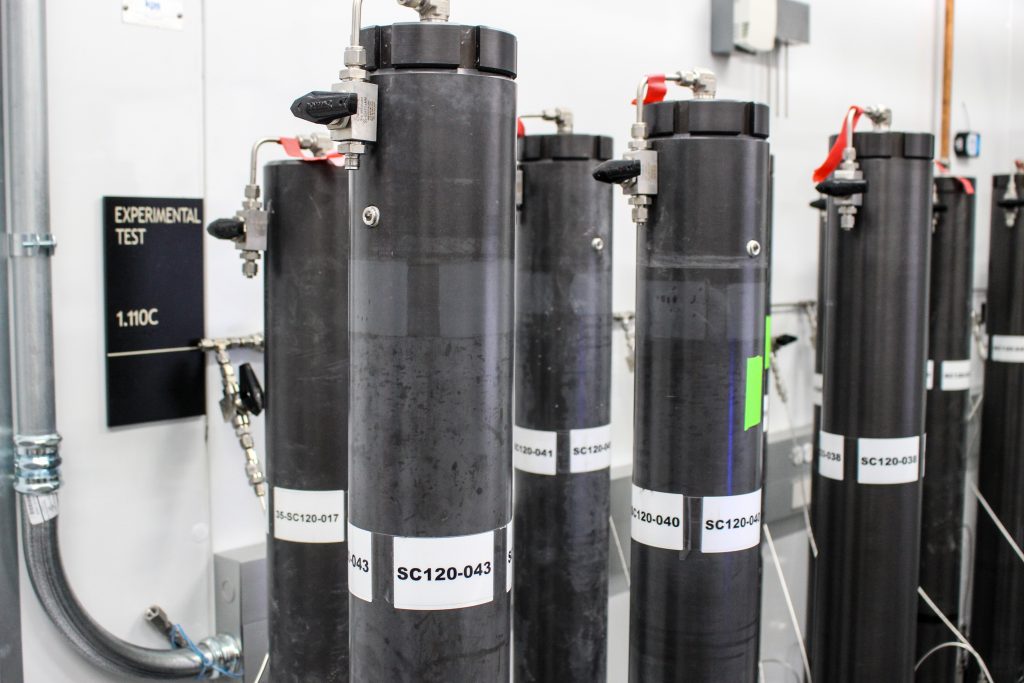 The UT Pressure Core Center acts as the central testing, storage and dissemination point for the GOM² methane hydrate pressure cores. Utilizing cutting edge, pressure core testing systems, methane hydrate samples can be studied under controlled pressure and temperature conditions giving researchers unique insights into methane hydrate reservoirs and how to extract their natural gas.
In August 2019, scientists from USGS, Georgia Institute of Technology, Oregon State traveled to UT to cut sections of pressurized core for microbiological experiments. At the same time a researcher from the National Institute of Advanced Industrial Science and Technology (AIST) in Japan visited to cut sections of pressurized core for geomechanical experiments.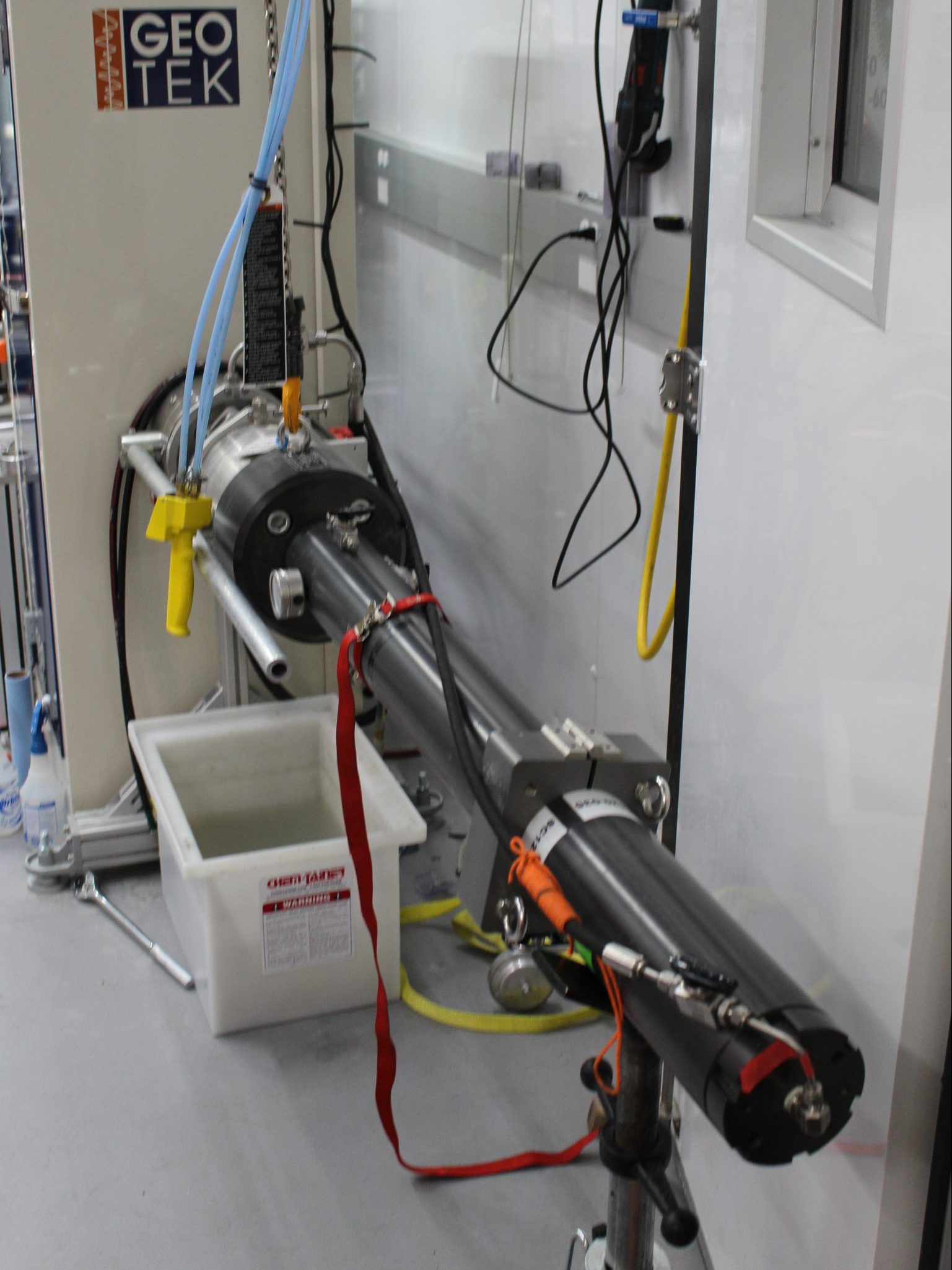 Microbiological sampling allows scientists to understand the microbial communities present deep beneath the seafloor, including the microbes that produce and oxidize methane. This allows scientists to better understand what produces the methane in gas hydrate systems and how such formations evolve.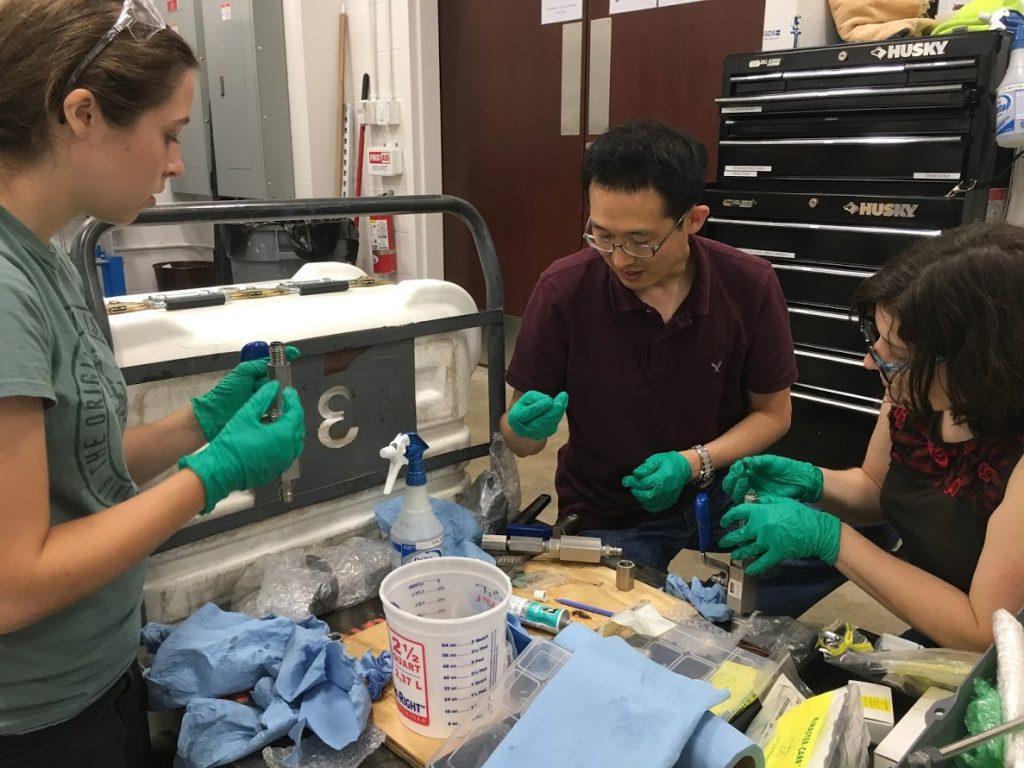 To conduct the tests, samples are cut from pressure cores and transferred to a special pressurized test device, called a BIO sampling chamber. In this case, samples were collected, preserved and transported for later analysis at Texas A&M Corpus Christi and Georgia Tech.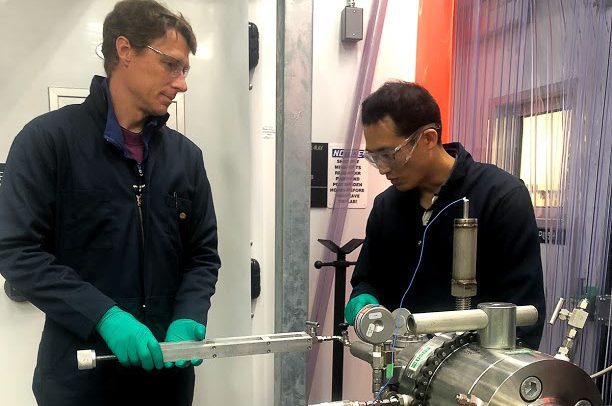 Later in the year, AIST will transfer entire pressure cores to Japan where they will test them alongside similar samples taken from the Nankai Trough offshore Japan.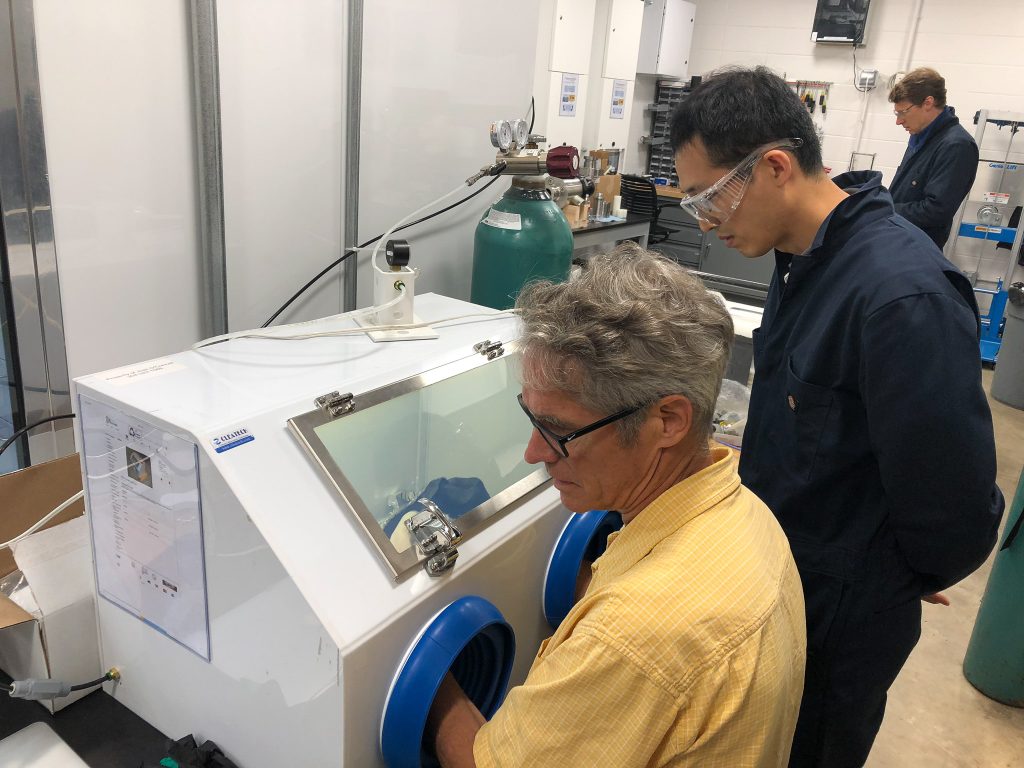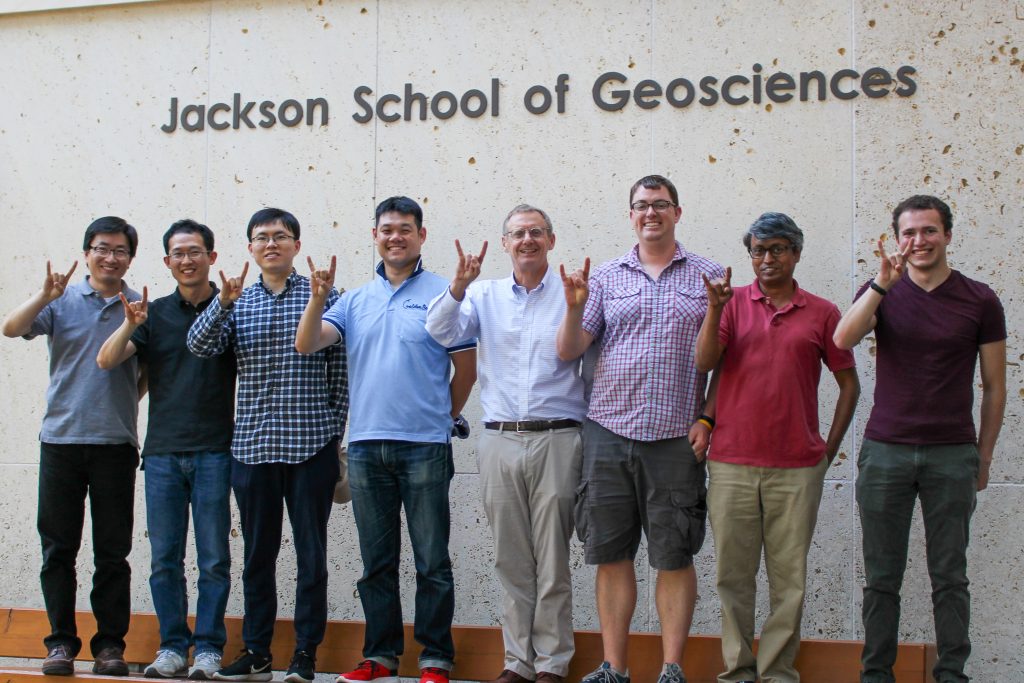 The cores currently held at the UT Pressure Core Center were gathered by UTIG during deep water coring in the Gulf of Mexico in 2017. The technology at the center of the project is known as the Pressure Core Tool with Ball Valve (PCTB), a highly complex piece of engineering that can core, contain and recover samples up to 10 feet long.
During coring expeditions, the tool is lowered through thousands of feet of water into a borehole on the seafloor floor and then up to another 3,000 feet of rock where the tool cores and seals a sample before being recovered. Through Gulf expeditions and land-based testing, UTIG is refining and improving the tool, working in partnership with scientists and engineers at Geotek, a scientific coring company, the DOE, and the U.S. Geological Survey (USGS).