Meet the new generation of exploration geophysicists (part 1)
Last month, industry scientists gathered at the University of Texas at Austin to hear research updates from the UT-Austin EDGER Forum, an industry consortium that sponsors education and research in exploration geophysics. Students funded by the EDGER Forum presented their research, including promising machine learning algorithms designed to quickly model underground hydrocarbon reservoirs in unprecedented detail. This, and other work presented at the meeting, could have immediate applications in industry, helping companies explore and develop conventional and unconventional energy reserves.
The consortium was founded nearly two decades ago by Bob Tatham, Emeritus Professor at the University of Texas Jackson School of Geosciences. In that time, the EDGER Forum has graduated dozens of students and published hundreds of papers. Today the consortium is led by Principal Investigator and interim director of the University of Texas Institute for Geophysics (UTIG), Mrinal Sen and co-investigators Kyle Spikes and Nicola Tisato, both Professors at the Department of Geological Sciences of the Jackson School. Each investigator has expertise in a different aspect of geophysical exploration, covering numerical simulations, theoretical physics and lab experiments. The overall goal of the consortium's research efforts is to keep pushing the boundaries of what we can learn about the Earth from seismic data.
Unique among the geophysics consortia!"
Dr. Sen says that the EDGER Forum is unique because it is the only group in the country where all three aspects of geophysical research can be found under one consortium. His own group handles wave propagation simulation and techniques for imaging and seismic inversion. Co-investigator, Kyle Spikes, does theoretical rock physics and quantitative seismic interpretation. After Nicola Tisato joined the Department of Geological Sciences as Assistant Professor, the EDGER Forum was able to add a new dimension to the program in terms of experimental rock physics.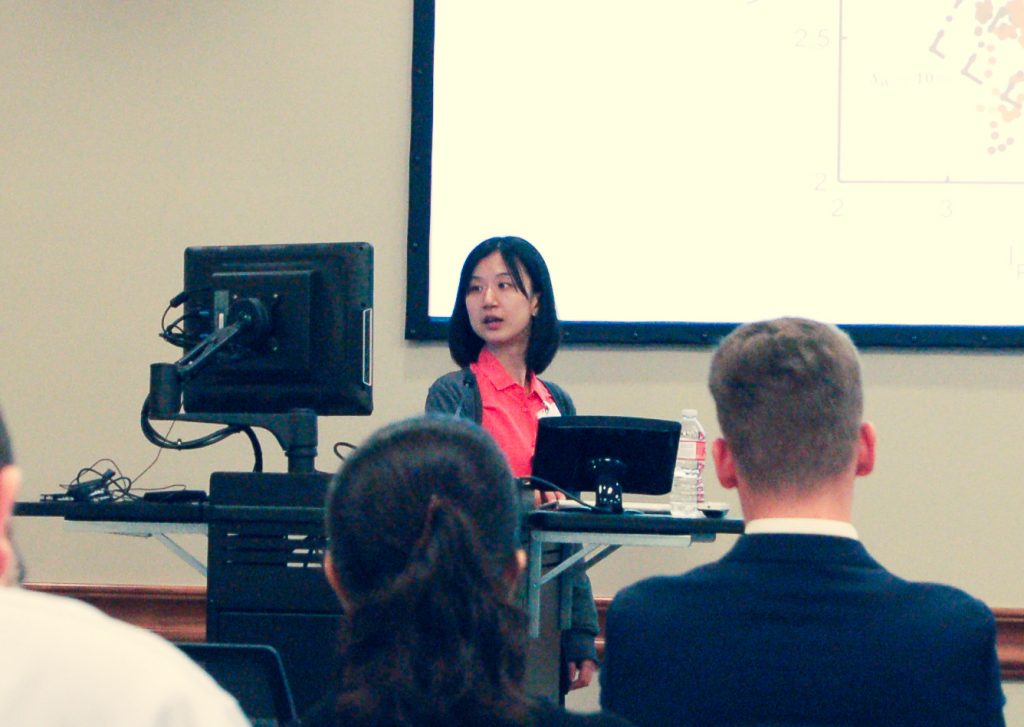 "At the school, we have made a considerable effort to establish a rock deformation laboratory," said Dr. Tisato who leads the new Rock Deformation Laboratory at the Jackson School of Geosciences. "Now it has finally become a reality and has begun producing its first 'fruits'."
"Our research program is unique in that it spans laboratory experiments, numerical simulations and field data analysis," said Dr. Spikes. "That is unheard of among the geophysics consortia!"
This broad set of expertise, alongside state-of-the-art laboratories at the Jackson School and advanced supercomputers at the Texas Advanced Computing Center (TACC), mean that the consortium has the flexibility to tackle almost any geophysical problem presented by their industry members. Dr. Sen says this flexibility has contributed to the consortium's ability to weather the recent downturn in the industry and has helped bring members back to the group.
New prospects, fresh collaboration
"ExxonMobil joined this year and we're fairly optimistic about Shell joining as well," explains Dr. Sen. "Industry partners have been very generous in donating data, their time and providing advice as to what our future research direction should be. By supporting the EDGER Forum, they are helping us continue to push the limits of seismic resolution. With research, experiments and high-end computing, we are getting more out of seismic data than ever before."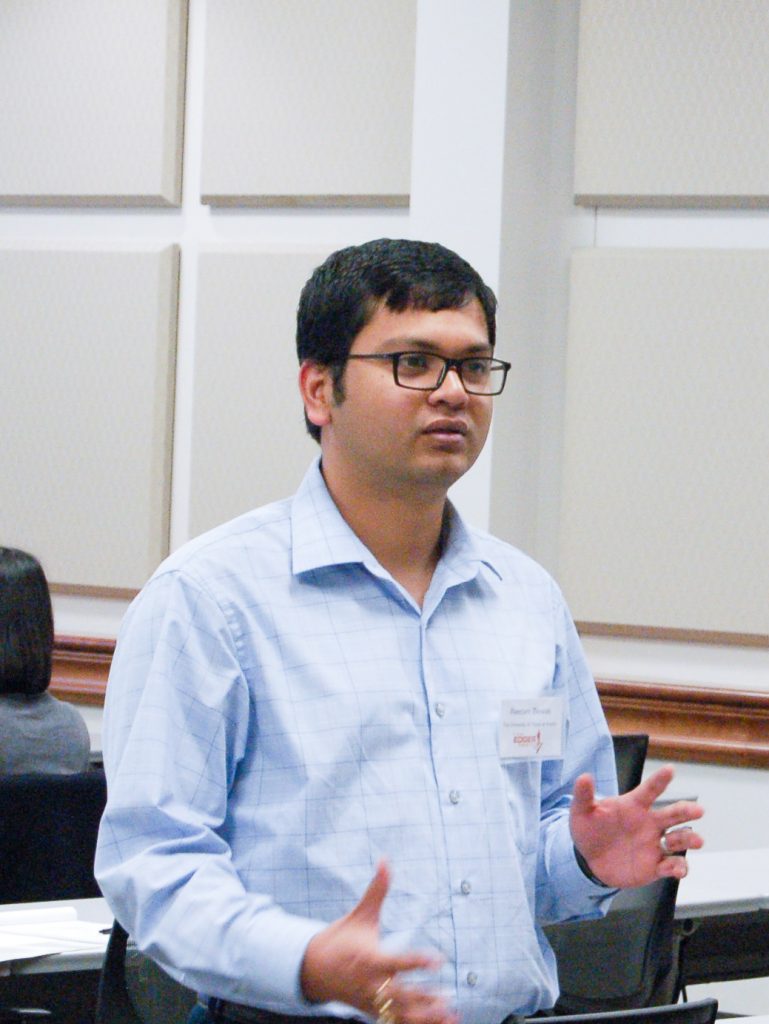 Collaboration between industry and academia is useful because industry companies tend to have access to field data that are beyond the means of most university research groups. When interdisciplinary research groups, such as those in the EDGER Forum, work with large field data sets, the resulting research can lead to significant breakthroughs. One such breakthrough came in the form of an algorithm called Stochastic 1D Inversion developed by PhD student, Reetam Biswas. Reetam explains that the code is a way of cutting the time it takes for scientists to calculate the properties of underground rocks. "Inversion is basically a way of finding rock properties from seismic data," he says. "The information you get from seismic data is indirect so the conventional method is very computationally intensive. This algorithm is actually not only accurate, but also quite a bit faster than existing methods." The British oil and gas multinational, BP, implemented the research code last year with Reetam's help during a summer internship.
If you want to implement our tools, hire one of the students in the summer!"
Dr. Sen says that using algorithms such as Reetam's are just one of the ways industry members can benefit from sponsoring the EDGER Forum. "The goal of these companies is not just to have access to our research, but also to have access to our students. Our students are very well trained and most have already found employment. All of those who are about to graduate will go work in industry."
Other students, for example Janaki Vamaraju, Son Phan and Xin Liu are all using machine learning and artificial neural networks (a set of algorithms designed to recognize patterns) to essentially teach computers how to automatically interpret data. Mrinal says that there has been a resurgence of interest in these methods, especially in industry, but the real value is more fundamental. It is a way of dealing with gaps in our knowledge about the physical world. "We say we understand physics but really we don't. These methods allow for variability and gives us a better way to interpret our data."
For industry members interested in implementing software developed by the EDGER Forum, Dr. Sen has one message, "if you want to implement these research codes, hire one of the students in the summer."
Meet the new generation of exploration geophysicists (part 1)