Earlier in March, students from the University of Texas Jackson School of Geosciences presented research at the annual meeting of the UT-Austin EDGER Forum, an industry consortium that sponsors education and research in exploration geophysics. Research carried out by the group spans laboratory experiments, numerical simulations and field data analysis, a combination that is virtually unheard of among geophysics consortia and frequently leads to applications in industry.
We met with students from each of the consortium's three research tracks: numerical simulations, theoretical rock physics and laboratory experiments. In this first part, we asked about the research and motivations of students working with EDGER Forum Principal Investigator, Mrinal Sen, who is also UTIG interim-Director, Professor and Jackson Chair in Applied Seismology.
JANAKI VAMARAJU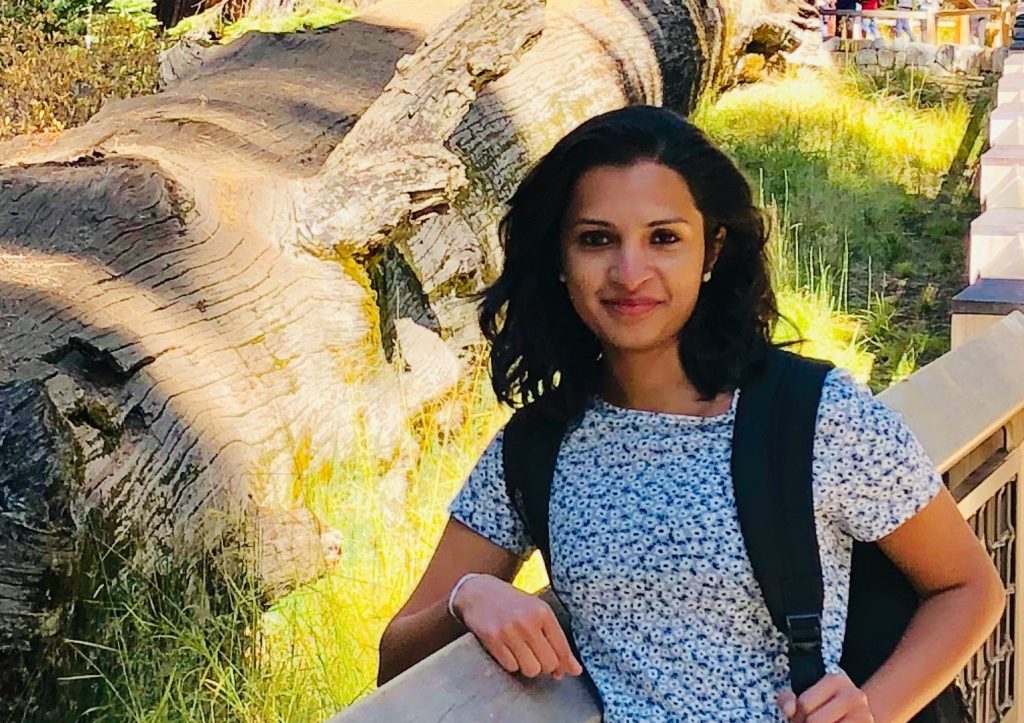 Janaki Vamaraju is a graduate research assistant at the University of Texas Institute for Geophysics (UTIG), currently in the fourth and final year of her PhD. Janaki's career as a geophysicist is advancing rapidly and she has already received an offer to become an industry scientist at a top exploration company when she graduates in the Fall. Interestingly, Janaki never expected to become a geophysicist. In 2013, with a bachelors in civil engineering and masters in mathematics already under her belt, she travelled from her home in India to UT to study another master's, this time in computational mechanics.
"I was very much interested in combining mechanics, computer methods and mathematics," explains Janaki, "I wanted to do my PhD in the field of inverse problems but I couldn't find an application that intrigued me. Then I attended some lessons by Dr. Sen and realized that geophysics was the answer I had been looking for! Finding rock properties from seismic data is an example of inverse problems so basically, it's one of the main goals of geophysics. When it was time to begin my PhD, I chose to come to UTIG and Dr. Sen was very kind to accept me."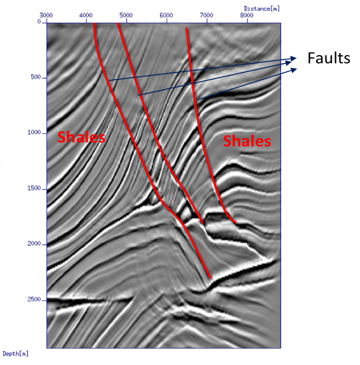 As a graduate research assistant at UTIG, Janaki uses mathematical models to develop software that can model the seismic response of fractures found in the Earth's crust. Finding and characterizing fractures is important because they can increase the chance of finding oil, for example. Unfortunately, because of the complexity of the Earth, current methods to interpret seismic information are forced to ignore fractures if they are to be computationally possible. That's where Janaki's algorithms come in.
"Generally speaking, when you look down into the Earth you have fractures and cracks everywhere, of all sizes," explains Janaki. "To get a good picture of what's there you need a different model for each type of fracture, so instead industry just assumes there are no fractures to make it easier to model. In my line of research, I am trying to capture all the effects of fractures using just one numerical model. This is computationally much cheaper and if successful, it could be very useful in industry."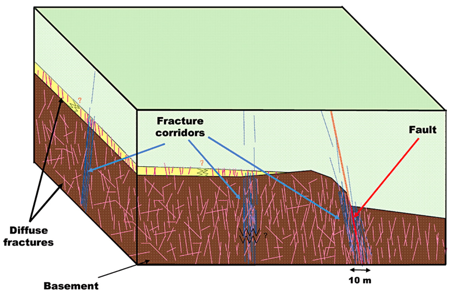 Janaki notes that her methods are by no means exclusive to the oil and gas industry. "You can use the same numerical techniques in all kinds of modelling. You can use it in finding reservoirs for geothermal energy, or in plasma physics, and maybe even in biomedical imaging."
SON PHAN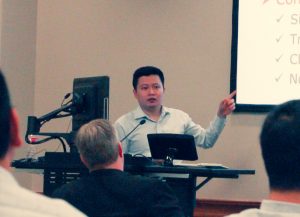 Son Phan came to the US from Vietnam in 2011 to study geophysics as a master's student at the Jackson School of Geosciences, where he received funding from the EDGER Forum to conduct research. After graduating, Son returned to Vietnam to work for petroleum company Bien Dong POC, where he says he was able to apply much of the research he conducted with the EDGER Forum. Despite finding success in industry for seven years, Son decided he wanted to find more answers to the challenges he was encountering as an industry geophysicist.
"I'd successfully implemented my research at work," says Son, "but I wanted to find solutions to the remaining challenges. UTIG was the only place in my mind for doing research, and I'd had a wonderful time there, so I decided to come back to UTIG."
Son is now in the second year of his PhD and is studying how to integrate physics into machine learning. The methods he is using should help industry scientists better understand the characteristics of underground oil and gas reservoirs.
"Machine learning has become increasingly important in recent years, with many applications in seismology. However, most of those methods are data-driven, in which the final results are drawn from some mathematical concepts that are not well understood. As end users, we want to fully understand the physical meaning of results before we go apply them to solve a problem. So, in my research I'm combining physics into selective machine learning algorithms to give an algorithm that is superior to other methods and can automatically extract useful information from seismic data."
The method Son describes could be applied to current workflows when scientists are trying to characterize reservoirs in complex geological settings.
XIN LIU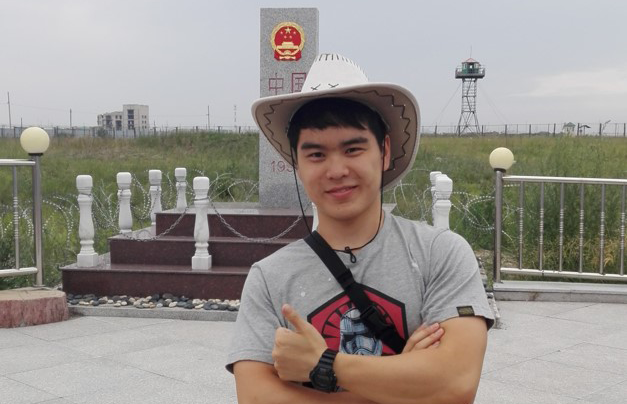 Xin Liu is among this year's new cohort of students hoping to pick up an internship this summer. Xin came to Texas from Chengdu, China, in August 2018 to begin a PhD in geophysics at the Jackson School of Geosciences. He'd learned about UTIG while studying at the China University of Petroleum in Beijing. "Dr. Sen gave many talks in China at my university, as well as short courses and online e-courses. That's how I heard UTIG has a very good reputation for explorational geophysics, and that's why I came here."
For Xin, the real advantage to working as a researcher for the EDGER Forum is the opportunity to work with industry. "I never felt so connected to the real world. When I was a master's student I would just deal with models and algorithms. But here I can meet industry representatives face to face and learn what these companies need, what the industry needs to do seismic exploration and what they expect from our work."
Xin describes his own research as similar to performing a CT scan, but using the Earth in place of a human being. The challenge here is that you can't place the entire planet into a CT scanner to see what's inside. Instead, field scientists use dynamite to create artificial seismic waves. Xin's method helps computers interpret those signals to determine what might be underground.
REETAM BISWAS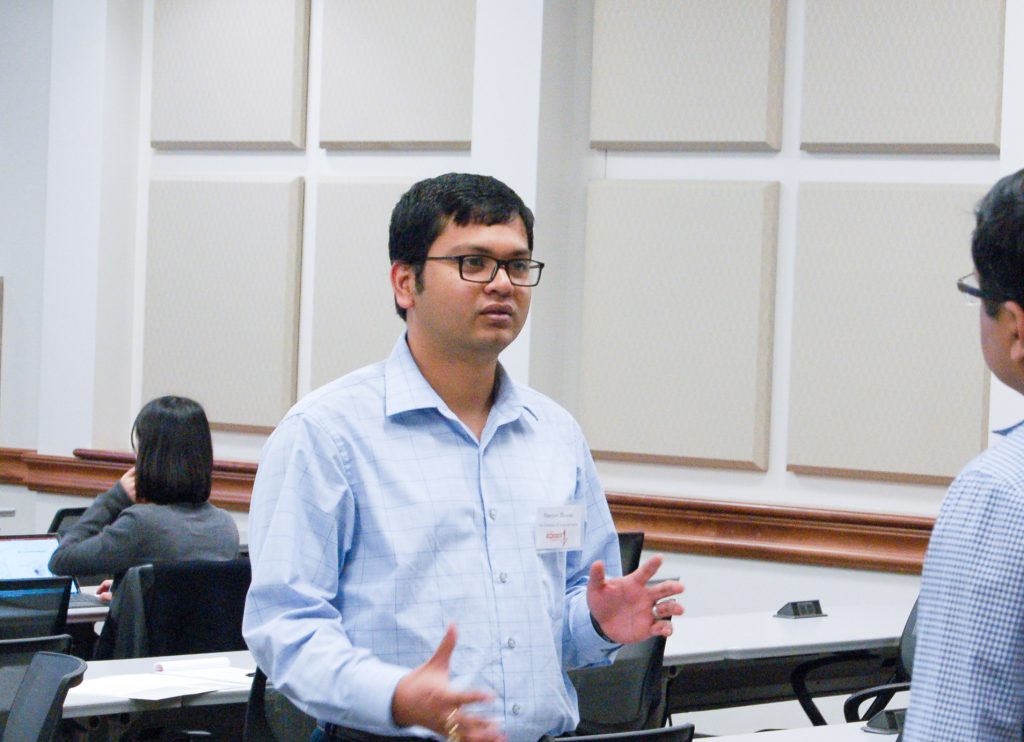 Reetam Biswas was also introduced to UTIG by Dr. Sen. Shortly after graduating in Exploration Geophysics from the Indian Institute of Technology, Kharagpur, Reetam began working at India's National Geophysical Research Institute, where Dr. Sen was Director in 2013. After Dr. Sen's return to UT, Reetam was motivated to begin a PhD at the Jackson School of Geosciences and to continue working for Dr. Sen as a graduate research assistant at UTIG.
His latest work for the EDGER Forum is on a recent development in machine learning called the Convolutional Neural Network (CNN). "One of the main reasons for the popularity of CNN is because it can respond selectively to changes in data," explains Reetam. "I have been focusing on a very crucial aspect of this, that is, whether we can use physics to train computers to solve traditional geophysics problems. This research can successfully accelerate various geophysical inversion processes which currently require hours-and-hours of computation time."
Reetam graduates this summer.