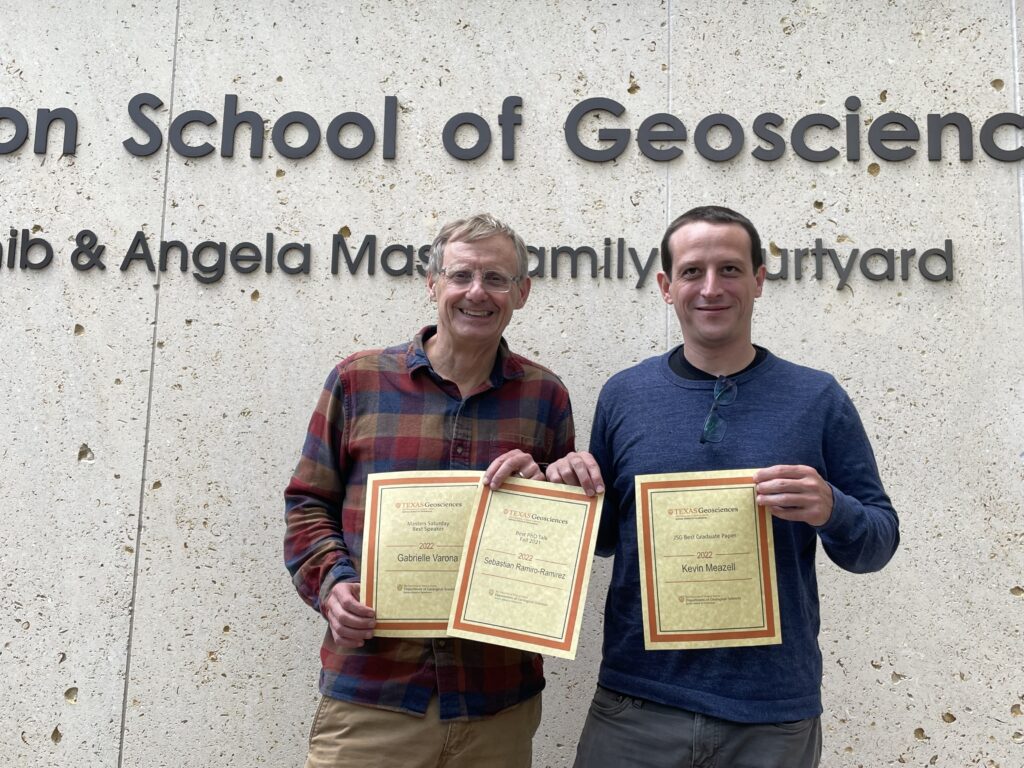 Congratulations Abby Varona (MSc), Kevin Meazell (PhD), and Sebastian Ramiro-Ramirez (PhD) who took three of the top nine student research awards at the UT Jackson School of Geosciences Department of Geological Sciences 2022 Departmental Awards!
The annual awards recognize extraordinary efforts in the 2021-2022 academic year. The awards were presented by department chair Daniel Stockli, at an in person ceremony on May 3, 2022.
Varona, Meazell and Ramiro-Ramirez are all graduate research assistants at the University of Texas Institute for Geophysics and colleagues in the Flemings Research Group. Other UTIG student research winners included: Carson Miller (GSEC Student Service, honorable mention), Naoma McCall and Brandon Shuck (both runners-up, Best Graduate Student Paper).
For a full list of winners, visit: Announcing the 2022 Departmental Awards.
Here are the UTIG first place winners.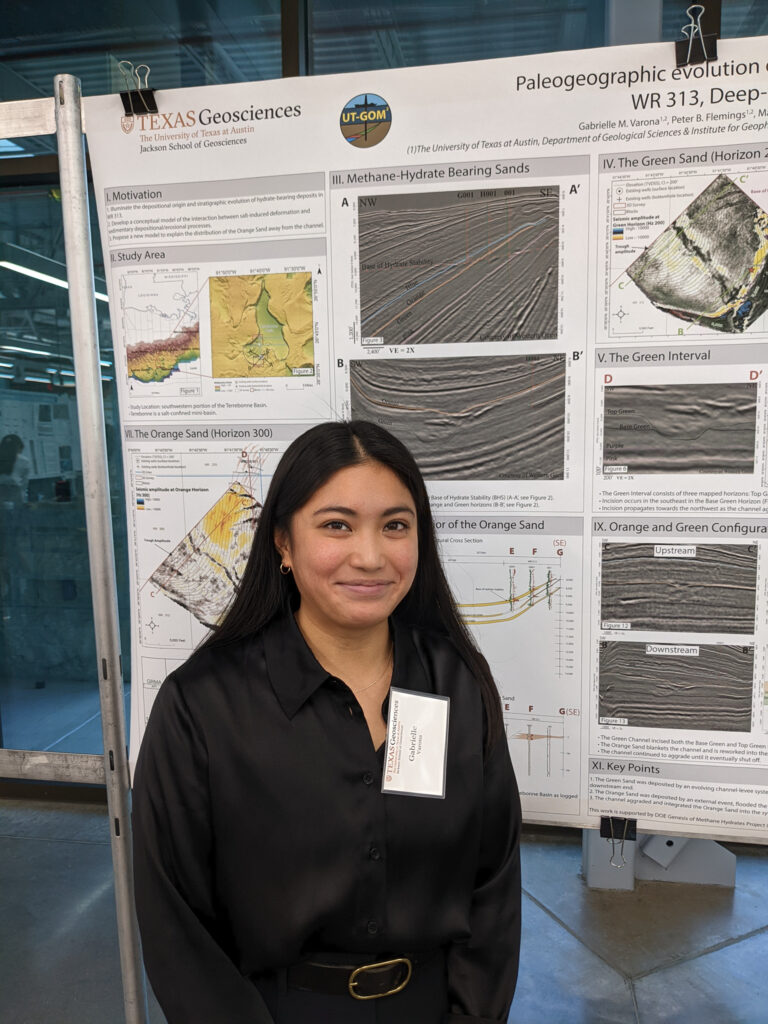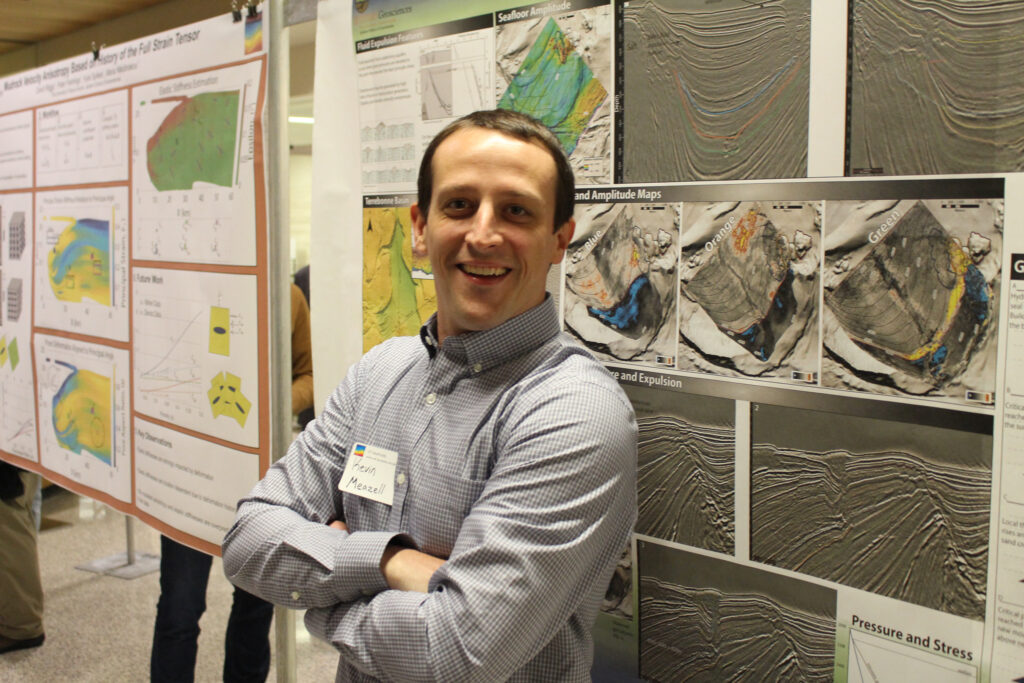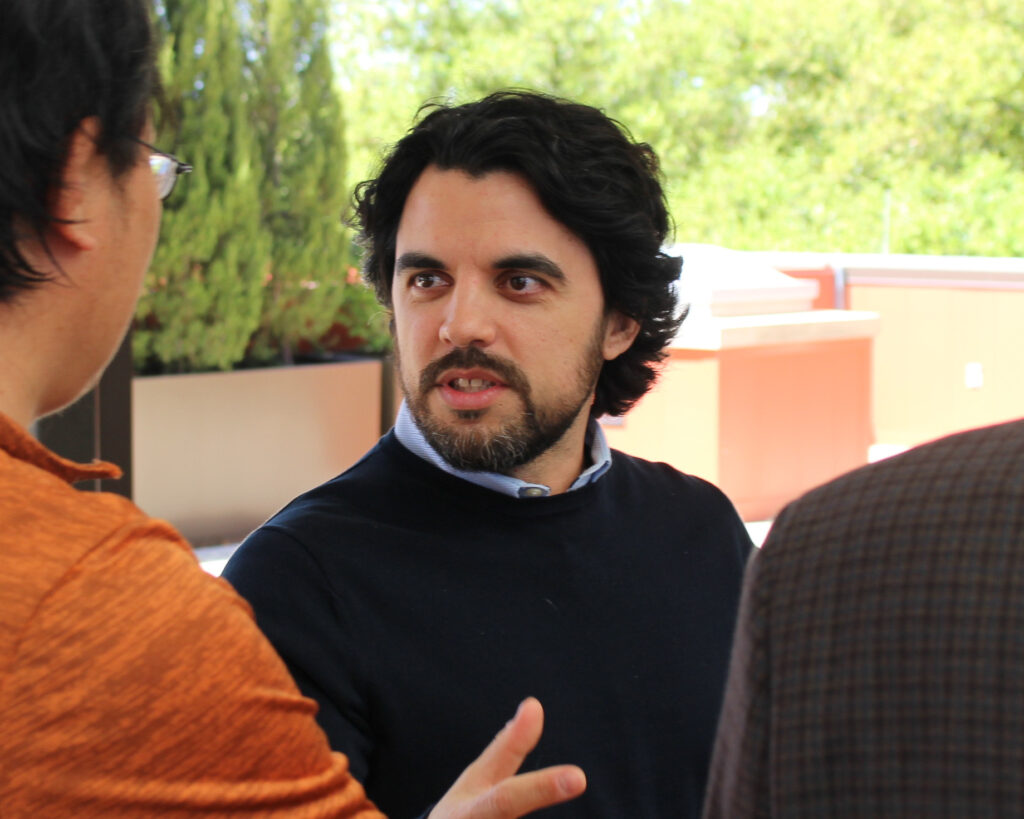 Congratulations to all the winners at the 2022 Departmental Awards!