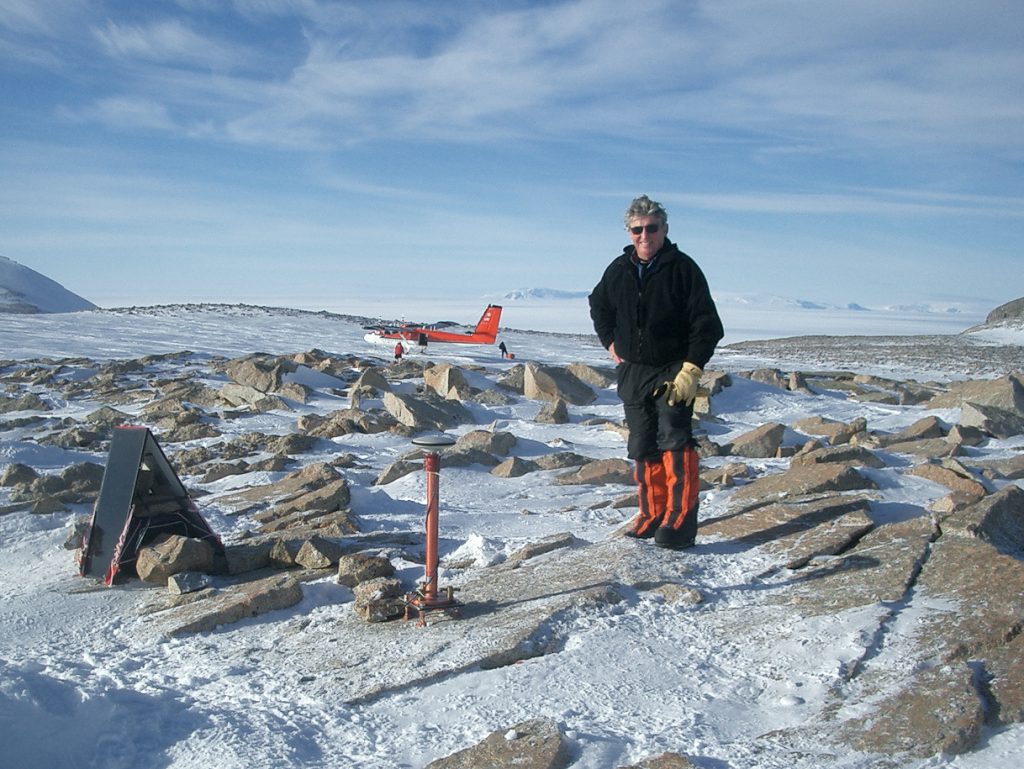 Ian Dalziel of The University of Texas at Austin has been honored with the Polar Medal — the United Kingdom's top award for polar exploration. The medal recognizes Dalziel's contributions to Antarctic geology, including discoveries about the icy continent's ancient past and the fragility of its ice sheet today. The award will be presented by King Charles III at Buckingham Palace later this year.
Early recipients of the medal, which has existed for more than 150 years, include pioneers of polar exploration Capt. R.F. Scott and Sir Ernest Shackleton, who made the first attempt to reach the South Pole in 1902. Dalziel's medal comes just two years after he received the Geological Society of America's Penrose Medal, widely considered to be the world's most prestigious career award in geology.
"This medal is about more than just Ian's status as an exceptional scientist. It's about the spirit of exploration that Ian imprinted on the scientific community and the institute where he has worked at for over 35 years," said Demian Saffer, director of the University of Texas Institute for Geophysics, where Dalziel works as senior research scientist.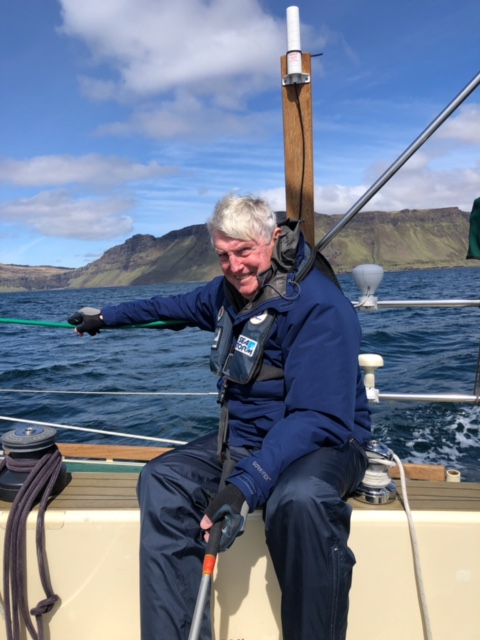 Although Dalziel, who is also a professor in UT's Department of Geological Sciences, has spent most of his career in the U.S., he was born in Scotland and holds dual U.S.-U.K. citizenship. He has led several important joint U.S.-U.K. research efforts in Antarctica with scientists of the British Antarctic Survey. These include an investigation of South Georgia, a remote sub-Antarctic island, which revealed that it is in fact a lost fragment of the southern Andes in South America.
Dalziel's scientific endeavors have changed the way Antarctica is studied. He established the first GPS receiver network across West Antarctica, which led to the discovery that the continent is rapidly rising as its ice sheet melts away. The network is now part of a global network for observing the polar regions.
Dalziel also helped devise a logistical system — widely in use today — that uses U.K. Twin Otter and U.S. LC-130 Hercules aircraft to extend the reach of remote Antarctic research bases. Among its accomplishments, the system enabled the field work that brought home geologic confirmation that West Antarctica is a mosaic of fragments left over from the breakup of the Gondwana supercontinent. Working with international colleagues, Dalziel later demonstrated that El Paso in West Texas was probably once neighbor to Antarctica's Coats Land.
Other Antarctic achievements include being among the first to explore the geologic setting of the "doomsday" Thwaites Glacier and leading a seminal expedition that set off a wave of scientific research into Earth's past supercontinents.
"Like many British kids, I'd grown up on a diet of Scott, Shackleton and (Edmund) Hillary and was intrigued by Antarctica and the Scotia Arc," Dalziel said. "But (pioneering geologist) Arthur Holmes and the way he looked at the world inspired me to look over the horizon and make connections that other people hadn't made."
Director of the British Antarctic Survey, Professor Dame Jane Francis, said that Dalziel's work had been fundamental to scientists' understanding of Antarctica, including its glaciation, the rise of its mountains, the origins of the Southern Ocean, and even the evolution of vegetation from Gondwana to Antarctica.
"Ian's medal is long overdue. Without his expertise and commitment to Antarctic geology over many years and many field seasons, we might still not understand fully the history of Antarctica in the past, which now helps us understand its future," she said.
The University of Texas Institute for Geophysics and Department of Geological Sciences are units of the UT Jackson School of Geosciences.
For more information, contact:
Constantino Panagopulos, University of Texas Institute for Geophysics, 512-574-7376
Anton Caputo, Jackson School of Geosciences, 512-232-9623
Monica Kortsha, Jackson School of Geosciences, 512-471-2241.