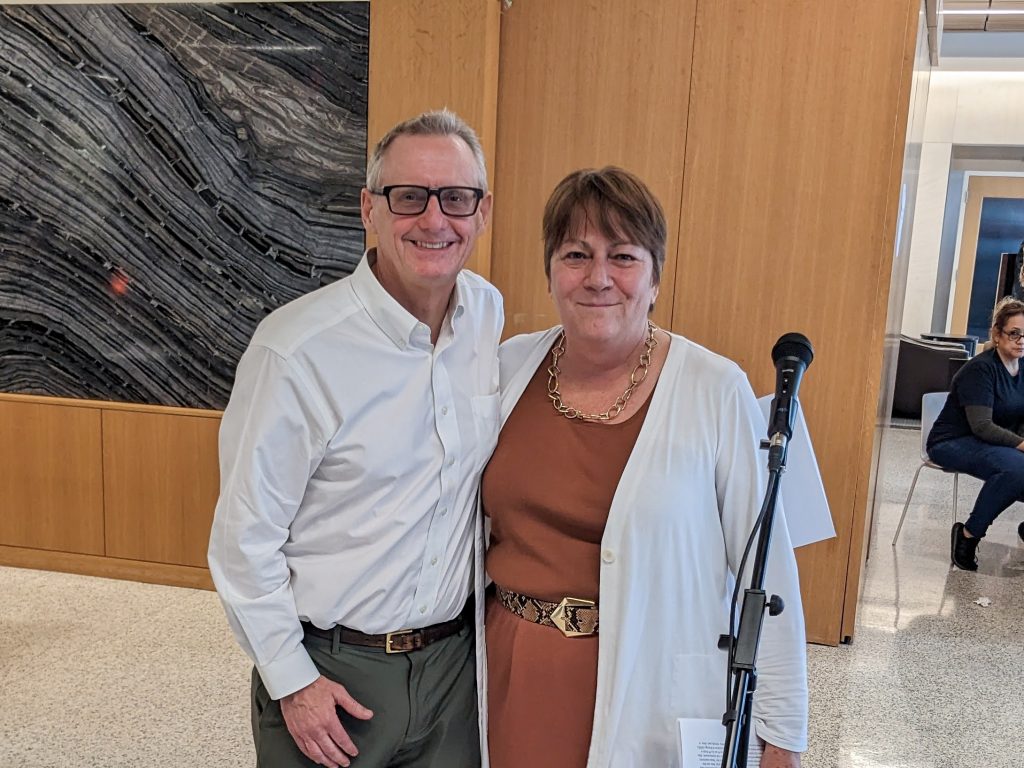 University of Texas Institute for Geophysics personnel were among the recipients of this year's Jackson School of Geosciences Walter Awards. Peter Flemings (senior research scientist), Krista Soderlund (research scientist), and Marcy Davis (engineering scientist) were all honored with awards.
The Walter Awards recognize top talent among the school's faculty, researchers and staff. Award winners received a certificate, trophy and a cash prize.
Read more about the 2023 awards at Jackson School Walter Awards Recognize Top Talent.
Congratulations to all the winners!
Jackson School Outstanding Educator Award
The award recognizes accomplishments in any area that promotes the future success of students, staff, or other faculty and scientists through teaching, mentoring, or supervision of undergraduate or graduate research.
Richard Chuchla
Sahar Bakhshian
Jackson School Outstanding Service Award
The award recognizes any member of the school for outstanding service to a unit, the Jackson School, The University of Texas at Austin, or the geosciences profession.
Jackson School Outstanding Research Award
The award recognizes research accomplishments of an individual or team of geoscientists in the Jackson School.
Jackson School Staff Excellence Award
The award recognizes classified staff (administrative, technical, and support) who have performed in an exemplary fashion; encouraging others to aspire to superior performance.
Jackson School Community Award
The award recognizes a scientist, faculty or staff member who has displayed exceptional commitment to fostering a professional, inclusive, respectful, safe and welcoming environment within the Jackson School community.
Tim Goudge
Krista Soderlund
Joseph C. Walter Jr. Excellence Award
The award is presented annually to a Jackson School faculty, researcher, or staff member in recognition of outstanding service and special contributions to teaching and research programs. No specific guidelines are set for nominations other than demonstrated excellence and impact to Jackson School in one or any combination of the areas of research, teaching, service, professional activity, and administration.
Stephen Laubach
David Mohrig