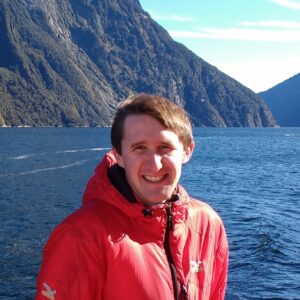 GRADUATE RESEARCH ASSISTANT
Edward is a Ph.D. student researching plate tectonics and geodynamics. His interests are in how and why the earth's plates have moved through time, and in how surface plate motions link to the deep mantle. During his Ph.D., he will be using geodynamic models to look at how gravitational potential energy (resulting from high topography in mountain belts) links to wider mantle convection and plate motion.
Previously, Edward completed his undergraduate degree at the University of Oxford, where for his master's project he used seismic tomography models and geological evidence to constrain the plate tectonic history of western North America since 170 million years ago.
INTERESTS
plate tectonics, geodynamics, seismology, structural geology, palaeomagnetism
SUPERVISORS
Thorsten Becker & Claudio Faccenna
ACADEMICS
MEarthSci, Earth Sciences, University of Oxford, 2019
CONTACTS AND LINKS
Email: edward.clennett@utexas.edu
Office: JGB 5.226C
Curriculum Vitae
Publications