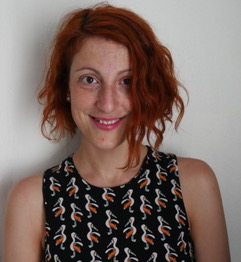 Speaker: Antoniette Greta Grima, Postdoctoral Fellow, University of Texas Institute for Geophysics
Host: Thorsten Becker
Title: On the evolution of slab morphology and topography at subduction zones
Abstract: Subduction of oceanic lithosphere is a key mechanism for modifying overriding continental plates permanently and so affects the thermo-chemical evolution of our planet. In particular, overriding plate deformation and stress fluctuate as the slab transitions throughout the upper mantle, and that time-dependent deformation is recorded geologically.
We use 2-D numerical models of subduction and surface deformation with a free surface to understand how overriding plate heterogeneity and slab dynamics interact to deform the continental lithosphere. We observe that a heterogeneous continental lithosphere is a fundamental ingredient for the way in which the foreland region is affected by basin formation and extension. These insights may facilitate interpretation of sedimentological constraints in light of upper mantle slab dynamics.
Slab evolution at transition zone depths also varies greatly based on the overriding plate type, with continental lithosphere encouraging slab penetration into the lower mantle. However, slab behavior is also influenced by increasing viscosity and sharp changes in density and temperature due to a series of phase changes, as reflected in the complex morphology of deep slabs seen in seismic tomography. We identify deep slab break-off around 660 km ("slab orphaning") as a new flavor of dynamical processes involved in these deep slab morphologies. Orphaning is one way by which slabs switch between penetrative and flattened modes, and thus provides another example of the links between phase change dynamics, viscosity layering in the mantle, and surface deformation.