Our team of researchers working on SHIRE (Seismogenesis at Hikurangi Integrated Research Experiment) have begun their expedition offshore of New Zealand. They are investigating the feedbacks between plate interface slip behavior, solid and fluid mass fluxes, and manifestations of plate boundary mechanics in the long-term geological record that likely reflect common driving processes linking forearc uplift, sediment transfer and underplating, plate boundary strength, and seismogenesis. The field work onboard will take just over a month and they are chronicling it on their expedition blog.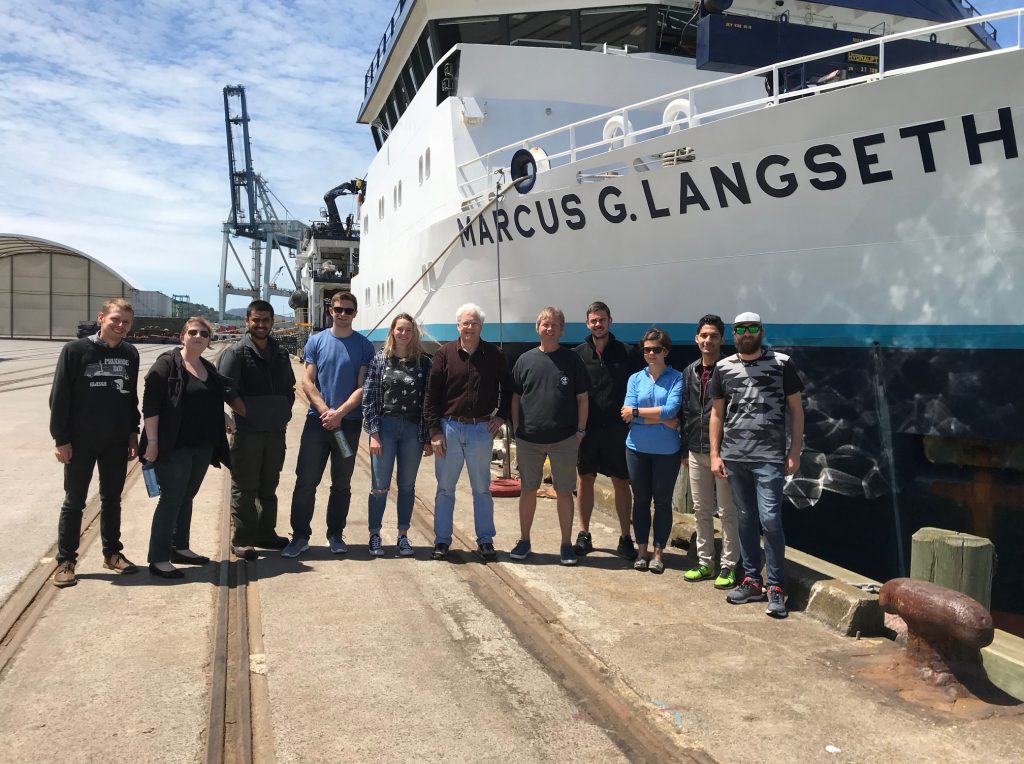 Here are some highlights so far:
Launching of 100 Ocean Bottom Seismometers (OBS) with our Japanese counterparts from JAMSTEC. The OBS will help give a picture to how the plate boundary several kilometres beneath us interacts. There was a minor hiccup with some OBS having battery issues but with some teamwork and strength, all were fixed.
Deployment of the Hydrophone Steamer. The hydrophone steamer allows the SHIRE science team to gather seismic reflection data. While it may seem easy to cast the system overboard, it's made up of many moving parts to ensure that the instruments stay at the same level, which is important to gather the highest quality data.
Recovering all of those OBS after collecting data. Depending on the depth of the OBS, it can take hours for them to come up to the surface. Once onboard, they download the data and clean the OBS to be refurbished and used again.
The crew is set to complete their expedition ahead of time thanks to good weather and a great crew. We'll continue to share updates on their journey and research.