UTIG is excited to announce that Mrinal Sen and Gail Christeson will be the new Associate Directors.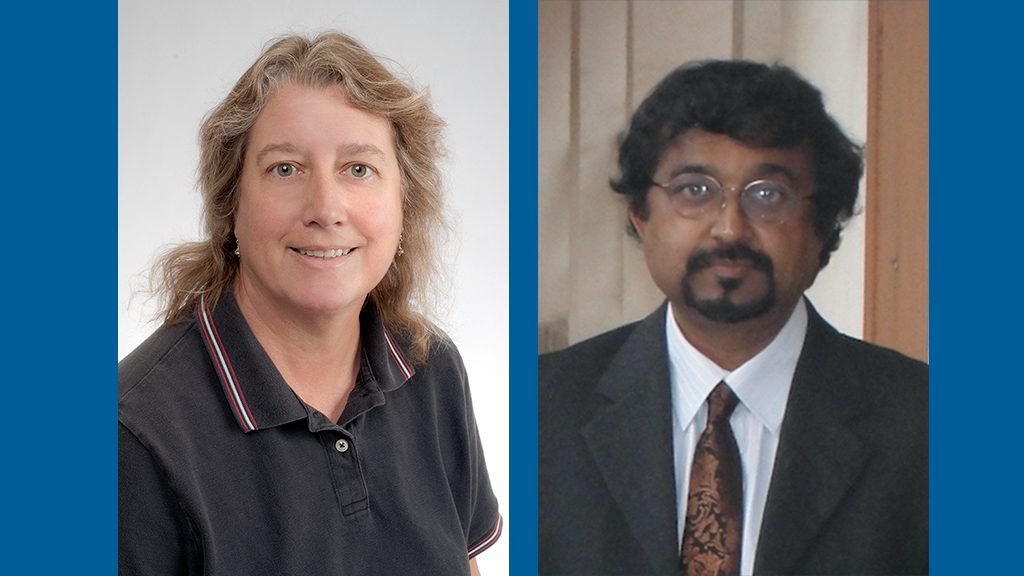 "UTIG is fortunate to have such capable scientists who are willing to help with the administration of our group," said UTIG Director Terry Quinn. "I look forward to working with them in their new roles."
As associate directors, Sen and Christeson will assist the UTIG Director in leading the institution providing guidance and counsel to him. Both are looking forward to the opportunity to take on the leadership position in the institute.
"I would like to help in bridging between our four existing research themes using quantitative and computational methods and in establishing stronger ties with industry," said Sen about his goals.
"I have 2 projects I'd like to tackle during the upcoming year," said Christeson. "First, I'd like to continue efforts to secure award nominations for UTIG scientists and staff so that they can be recognized for their achievements. Secondly, I'd like to meet individually with UTIG scientists, staff, and students to learn more about concerns, and any recommendations anyone has on improving the work environment to make us all more effective."
Until this fall, Cliff Frohlich and Jamie Austin served as associate directors. Frohlich is retiring after nearly 40 years at UTIG. He served for 20 years as an associate director, offering support and guidance to the director.
"I want to thank Cliff for his 20 years of service as an Associate Director at UTIG. Cliff has provided wise counsel and guidance to previous directors and me. I am especially grateful to Cliff for his friendship over the years as well," said UTIG Director Terry Quinn.
Jamie Austin will be continuing his work here at UTIG and serving as the IODP (Integrated Ocean Drilling Program) Forum chairperson.