PROFESSOR AND JACKSON CHAIR IN APPLIED SEISMOLOGY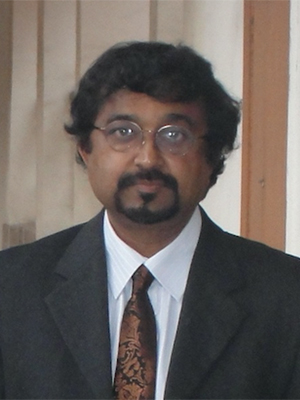 Mrinal is a specialist in seismic wave propagation, including anisotropy, inversion, and uncertainty quantification. He has extended seismic plane wave analysis methods to anisotropic media and developed novel methods for characterizing unconventional reservoirs. Mrinal has carried out rigorous error analysis of finite element and finite difference methods and developed several efficient finite difference operators for modeling and imaging. His recent research is focused on trans-dimensional MCMC for FWI, and Physics-based and Physics-assisted Machine Learning for Seismic Data Analysis.
Mrinal served as UTIG Interim Director from 2017 – 2018, and as UTIG Associate Director from 2016 – 2020.
INTERESTS
exploration geophysics, seismology, high-performance computing, applied mathematics
ACADEMICS
Ph.D., University of Hawaii at Manoa
M.S., Indian School of Mines (now Indian Institute of Technology)
B.S., Indian School of Mines( now Indian Institute of Technology)
CONTACTS AND LINKS
Phone: 512-471-0466
Email: mrinal@ig.utexas.edu
Office: 2.218
Curriculum Vitae
Publications