Every year UTIG takes time to recognize our staff and students at a luncheon. There we celebrate all that we accomplished this year, share stories and photos of our field work, and recognize outstanding staff. This year we honored the following people for their time at UTIG and their outstanding research.
Staff Service Awards: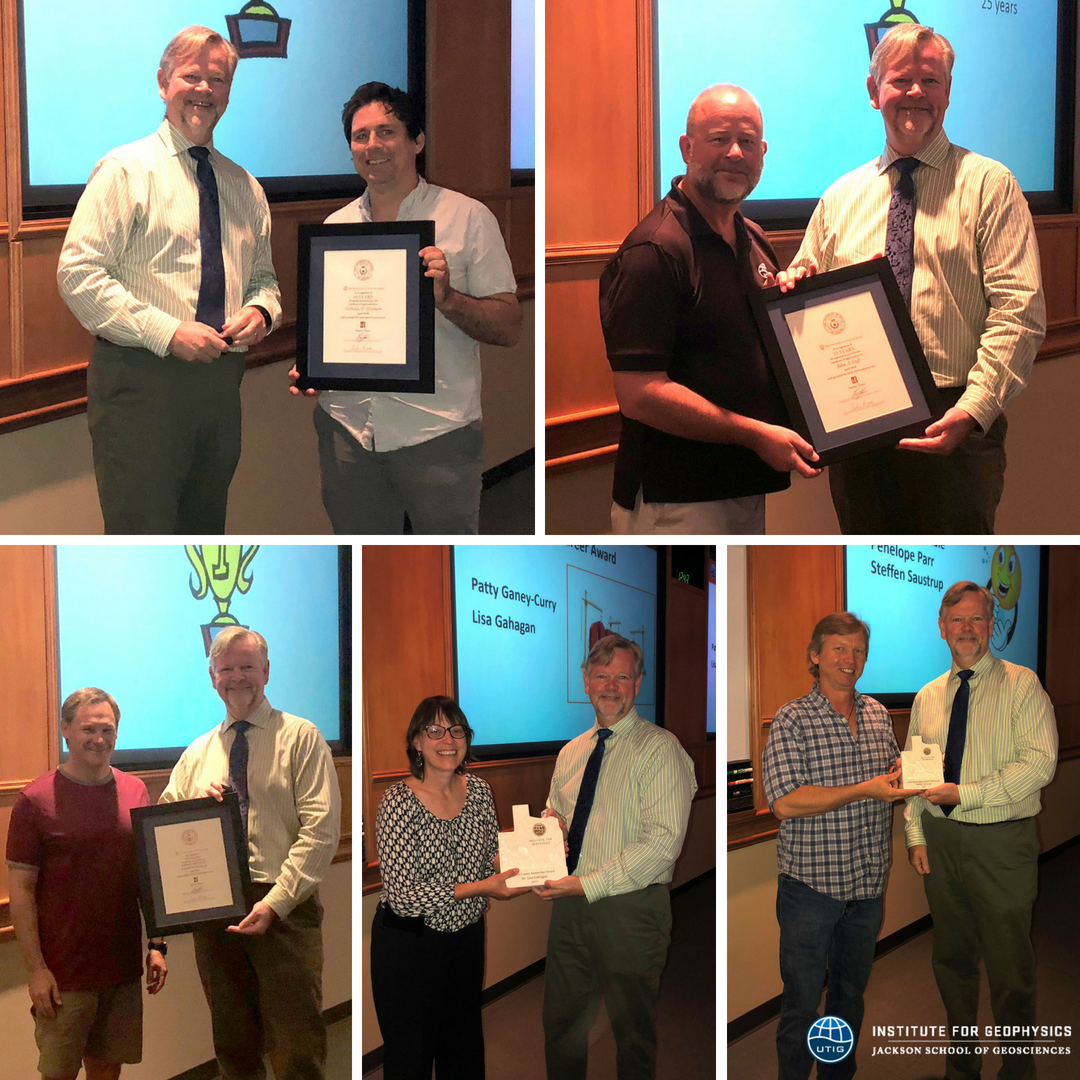 Dan Duncan – 10 years
Nick Hayman – 10 years
Ian Norton – 10 years
Jud Partin – 10 years
Jac Erengil – 10 years
John Goff – 25 years
Scott Kempf – 25 years
Lisa Gahagan – 30 years
Steffen Saustrup – 30 years
Patty Ganey-Curry – 40 years
Outstanding Support Staff Award: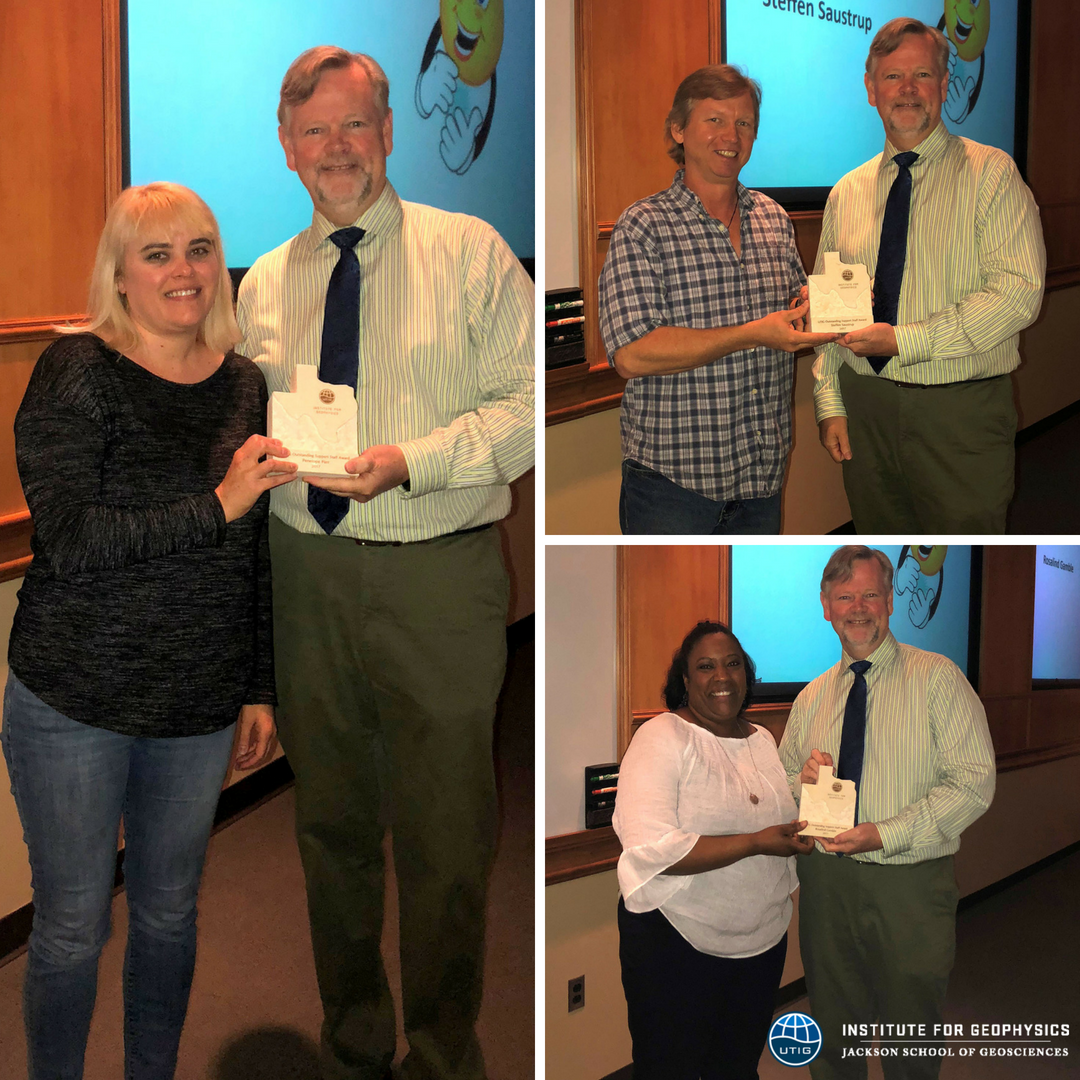 Rosalind Gamble
Penelope Parr
Steffen Saustrup
Outstanding Young Researcher Award:
UTIG Career Award: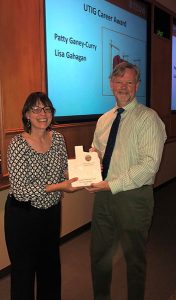 Patty Ganey-Curry
Lisa Gahagan
Director's Circle of Excellence: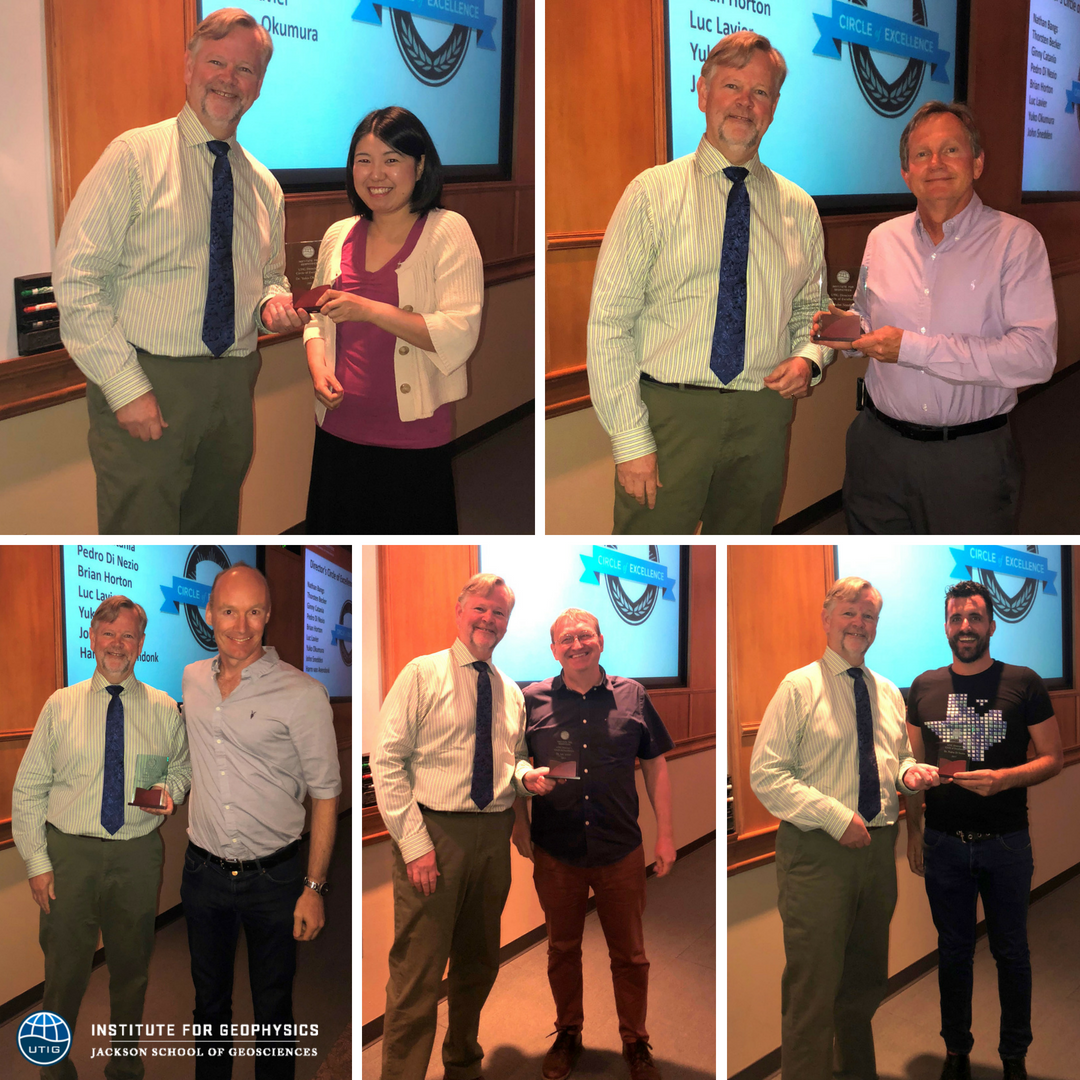 Nathan Bangs
Thorsten Becker
Ginny Catania
Pedro DiNezio
Brian Horton
Luc Lavier
Yuko Okumura
John Snedden
Harm van Avendonk
Eleanor Picard Excellence Award: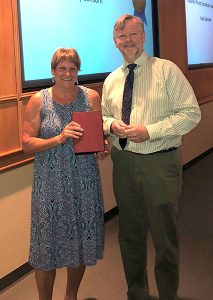 Judy Sansom
UTIG Research Excellence Award: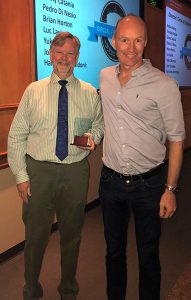 UTIG Student Award: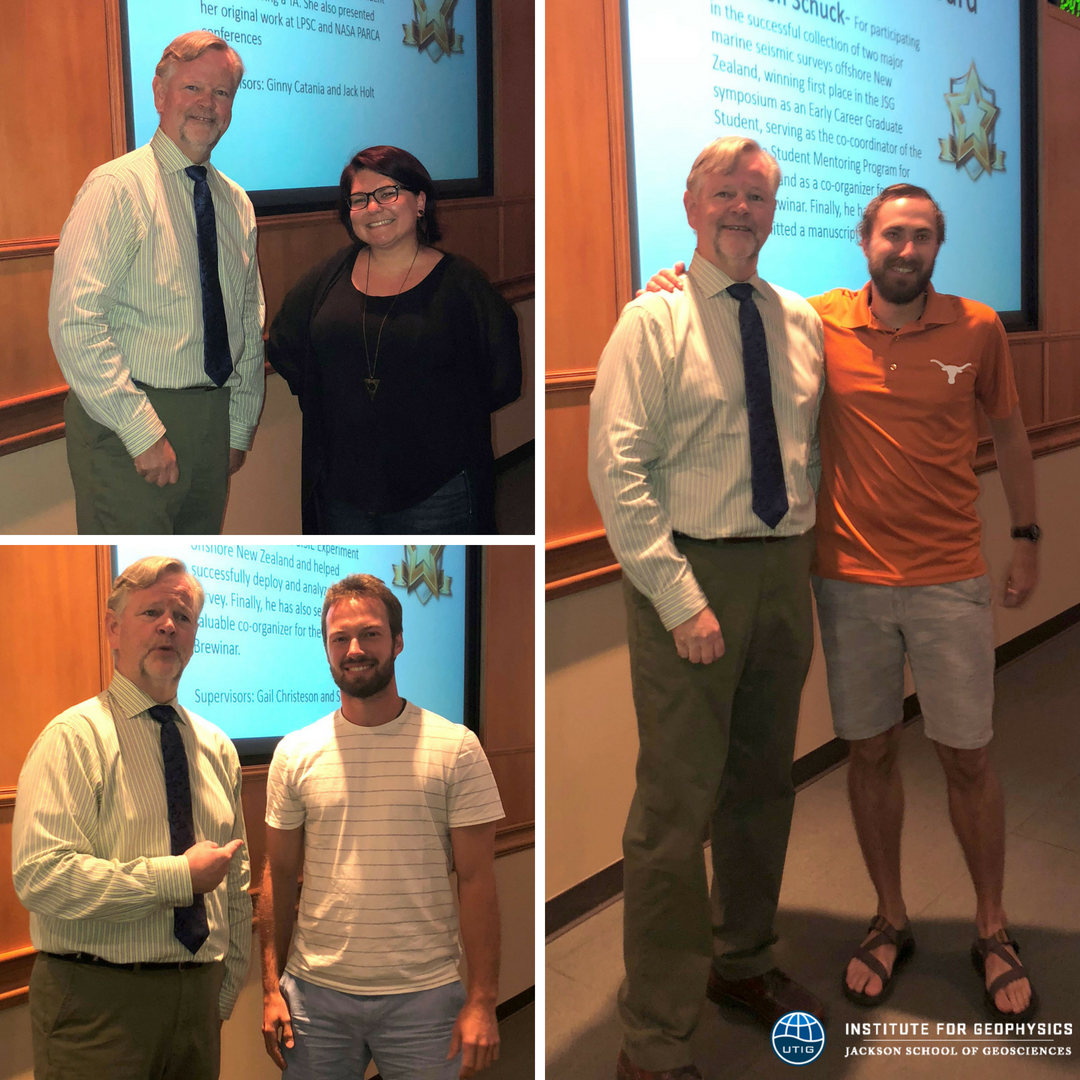 Brandon Shuck
Sophie Goliber
Dominik Kardell
See past year's awards here.
A number of staff were also honored at the University of Texas at Austin 2018 President's Staff Awards Ceremony in April.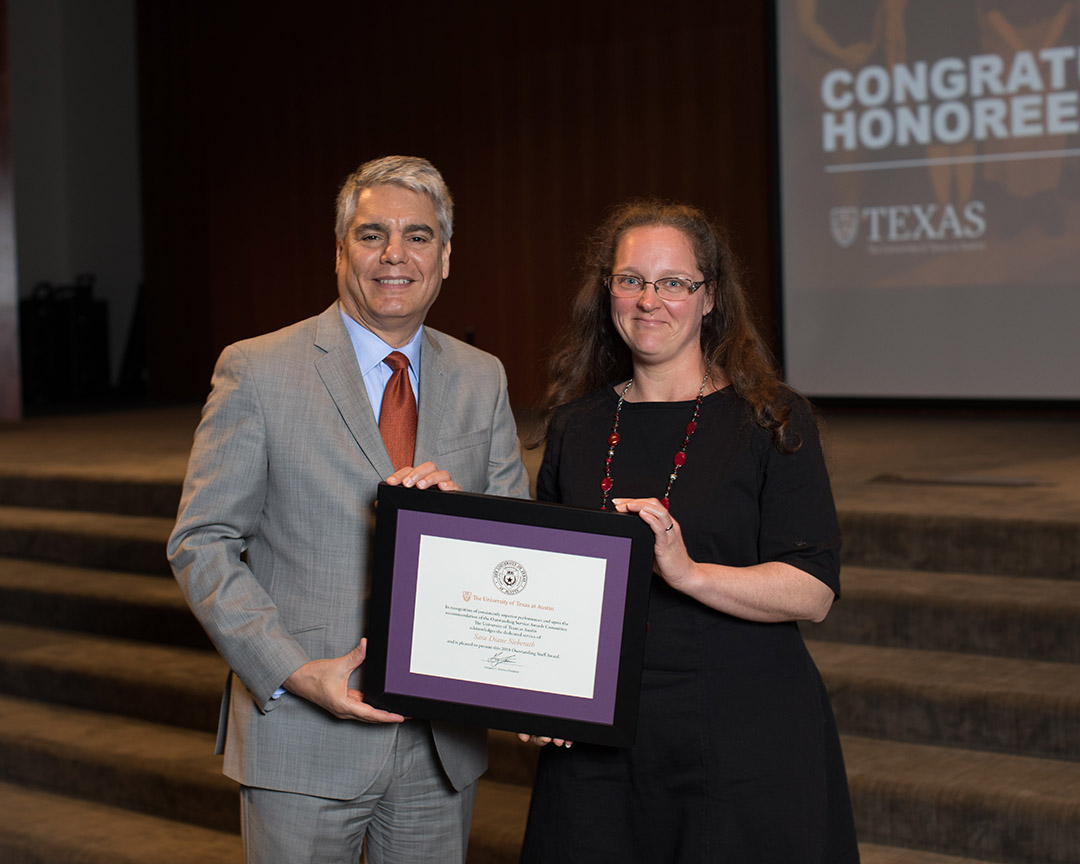 Sara Sieberath was one of 30 staff from across the university recognized with the 2018 Outstanding Staff Award.
Lisa Gahagan was honored for her 30 years at UTIG.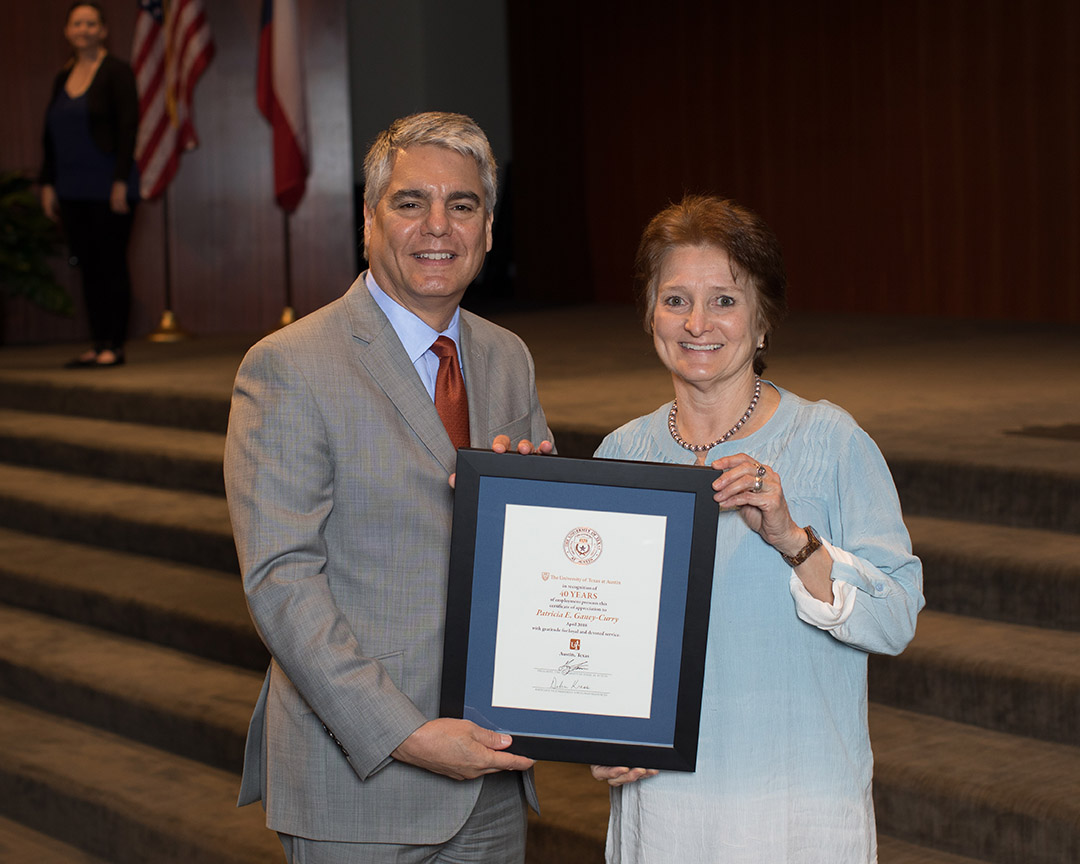 Patty Ganey-Curry was honored for her 40 years at UTIG.