UTIG researchers are currently in East Antarctica as part of our EAGLE (East Antarctic Grounding Line Experiment) project funded by National Science Foundation. The group is studying interactions between the ocean, grounding line, and subglacial hydrology in East Antarctica. Donald Blankenship is the primary investigator, fieldwork has been led by Duncan Young, and analysis is led by Jamin Greenbaum. We caught up with them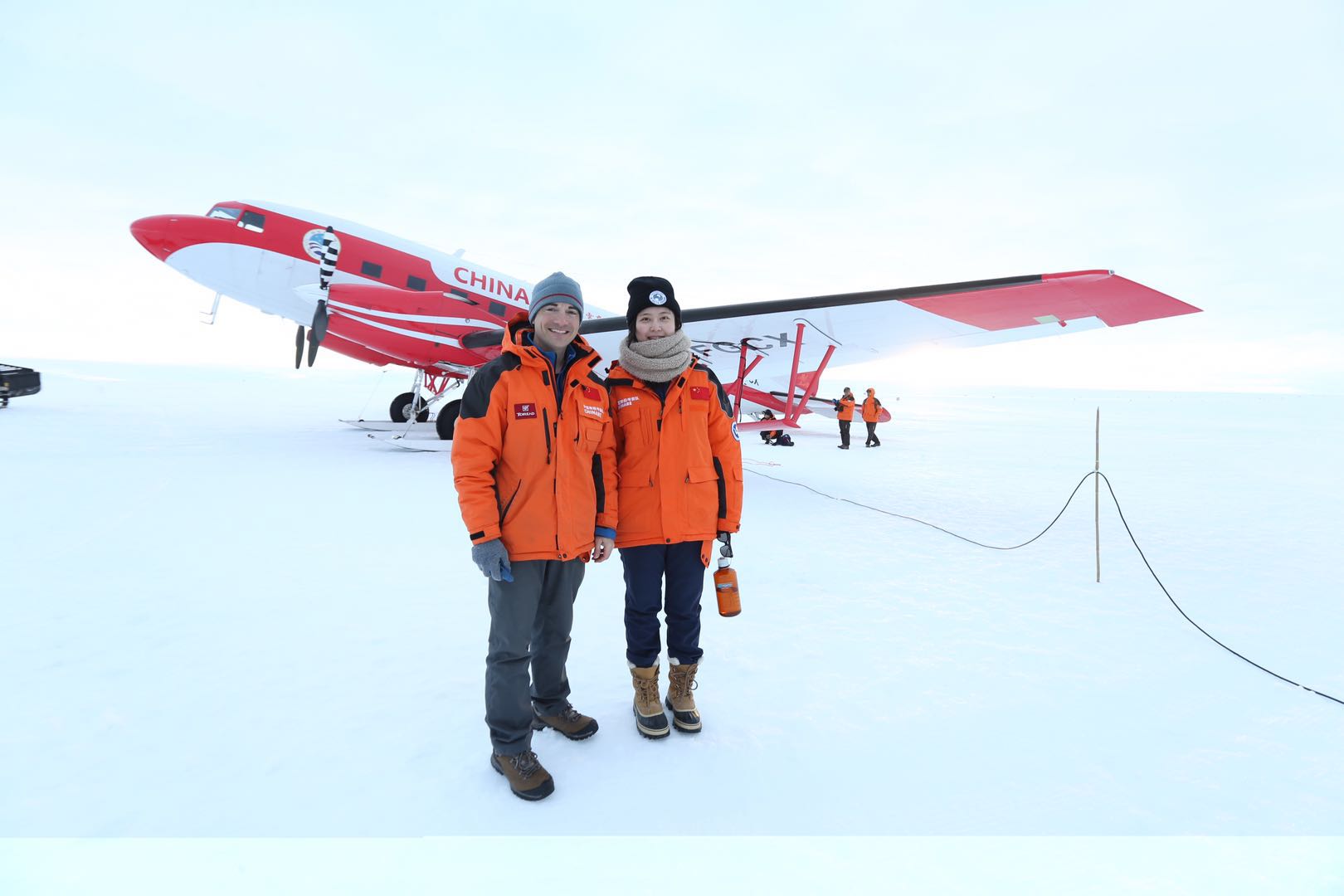 UTIG Graduate Research Assistant Wei Wei and Postdoctoral Fellow Jamin Greenbaum are leading an airborne geophysical survey as guests of the Chinese Antarctic Program. The project is an interesting opportunity as they're collecting an important dataset and also helping train the first generation of Chinese polar aerogeophysicists. So far, they've completed 12 flights (blue and green lines in the map below) which translates to about 25,000 kilometers in about 76 hours of flying. This year follows the last two seasons (yellow lines in the map) that UTIG has helped with and this one has easily been as smooth or smoother than the others. They are about halfway through the 2-month campaign and hope to complete 10 or 12 more flights (if the weather allows, of course).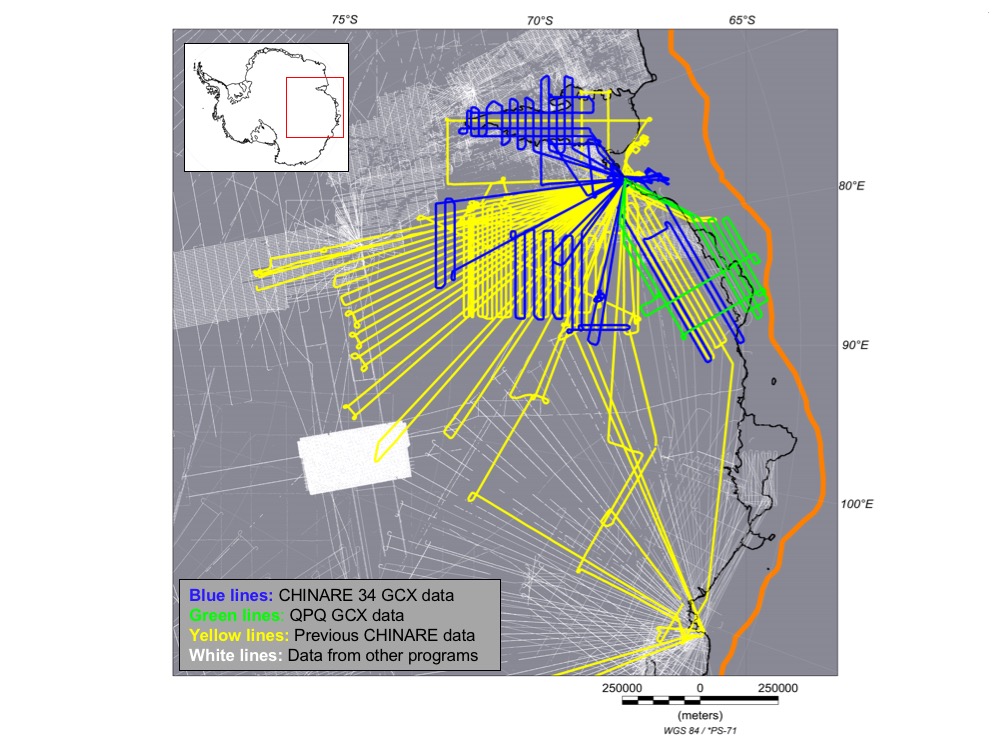 "We've been lucky to have had great weather since our arrival so we've been working almost non-stop since mid-December," said Greenbaum. 
This project is focused on an area of the East Antarctic Ice Sheet that was severely under-explored until this program began. Recent numerical ice sheet modeling studies indicate that the coastline (basically where the green and adjoining blue lines are located) may be the first area of Antarctica to retreat in a warming climate. China maintains a logistical base not far from there and an aircraft that UTIG modified for airborne geophysics, so we are natural partners in the effort to improve our understanding of the ice in this important region. We expect that the survey work will result in revised estimates of sea level contribution from Antarctica and some enduring linkages across the Pacific.