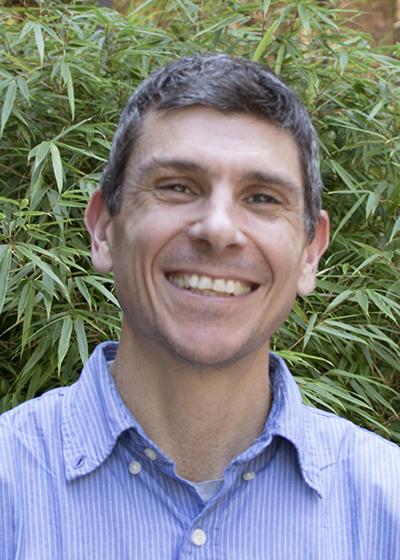 AUSTIN, Texas — The University of Texas at Austin has hired Demian Saffer as the next director of the University of Texas Institute for Geophysics (UTIG).
Saffer, a professor and head of the Department of Geosciences at Penn State University, is an internationally known geophysicist with a proven background in leading major scientific missions. UT Jackson School of Geosciences Dean Sharon Mosher said that Saffer's combination of scientific skills and leadership made him the perfect choice to lead UTIG, an institution known for conducting research all over the world and even on other planets.
"UTIG is a unique institution with global reach and a reputation for working on big science that matters," Mosher said. "It is going to take an exceptionally talented individual to lead this institution. In Demian, I believe we have found the leader that can help take us to the next level."
UTIG is a research unit of the Jackson School. It is a world leader in geophysical science and employs more than 50 research scientists and postdoctoral fellows. Among UTIG's areas of expertise is research in Antarctica and Greenland, research on subduction zones that can cause major earthquakes and tsunamis, and mounting expeditions throughout the world's oceans to collect data used in answering fundamental scientific questions and developing a sustainable energy future.
"UTIG is a place that's making a big impact within Texas, nationally and internationally," Saffer said. "I'm really excited to be part of that."
Saffer succeeds Terry Quinn, who led UTIG for nine years before joining the National Science Foundation (NSF) in 2018 as director of the Division of Ocean Sciences. Mrinal Sen has served as interim director since Quinn's move to Washington, D.C., and will help oversee the transition to Saffer's new appointment.
Saffer said that UTIG already garners tremendous respect in the international scientific community, but he believes the institution has significant room to grow. His overall aim is to make UTIG the standard bearer in interdisciplinary science, diversity and inclusivity, innovative student mentorship and public engagement.
"In many ways, UTIG is already all of these things," he said. "But we need to provide the sustained effort and investment to build upon existing strengths, identify new opportunities and make UTIG the standard that others will seek to emulate."
Saffer's research as a geoscientist has centered on the role of fluids in tectonic processes and what this can tell us about earthquakes and tsunamis. He has won the Donath Medal from the Geological Society of America and the Friedrich Wilhelm Bessel Research Award from the Alexander von Humboldt Foundation, both of which recognize high potential in young scientists.
He is currently chair of GeoPRISMS, an NSF program that studies the origin and evolution of continental margins. He has served as co-chief scientist on five large-scale expeditions with the International Ocean Discovery Program to study subduction zones as well as numerous other field and lab experiments designed to better understand geohazards.
Saffer starts Jan. 1, 2020. This fall, Saffer will serve as a special adviser to Dean Mosher as he transitions into his new leadership position. In addition to being director of UTIG, Saffer will hold the newly established Scott Petty Jr. Endowed Director's Chair for UTIG.
For more information, contact:
Anton Caputo, Jackson School of Geosciences, 512-232-9623
Constantino Panagopulos, UTIG, 512-574-7376
This article was first posted on the UT News website at news.utexas.edu.