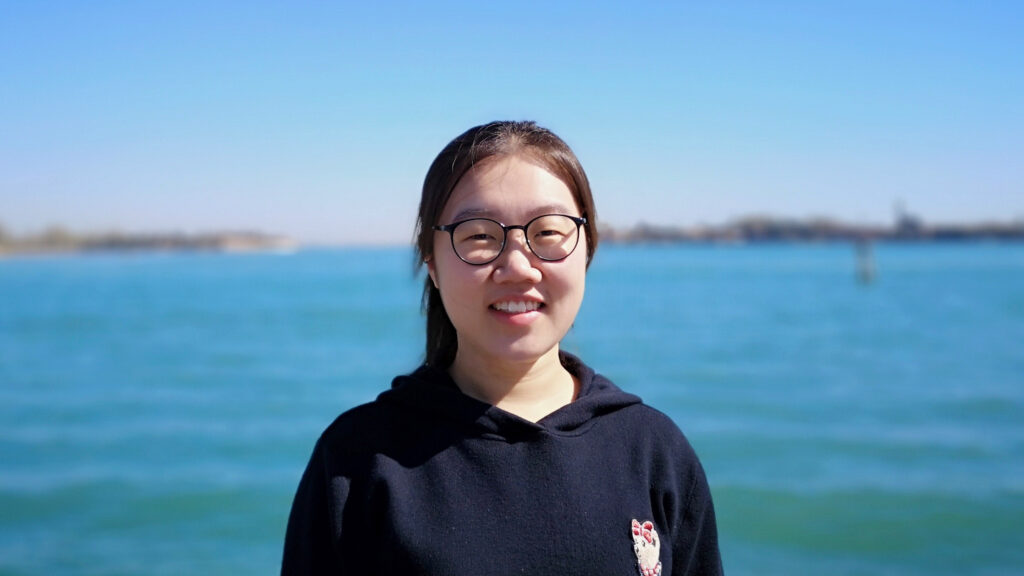 Xian Wu, a graduate research assistant at the University of Texas Institute for Geophysics (UTIG) has received the Outstanding Student Presentation Award for a talk she gave at the American Geophysical Union (AGU) Fall Meeting in December 2019. The award includes a certificate, $150 cash prize and complimentary tickets to a banquet during AGU's next Fall Meeting.
Wu is a doctoral student studying climate dynamics at The University of Texas at Austin Jackson School of Geosciences. The talk she gave at AGU demonstrated a way of predicting the duration of El Niño events, which builds on a research paper she published in 2019 that uncovered the complex mechanisms behind why some El Niño and La Niña events last longer than others.
UTIG is research unit of the Jackson School.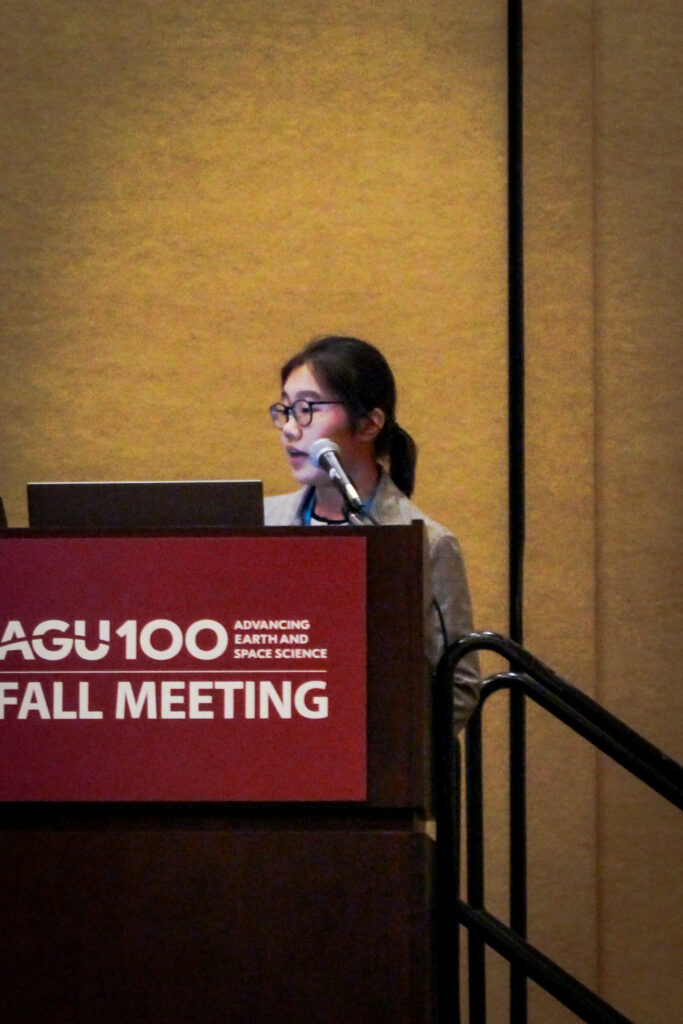 AGU's Fall Meeting attracts some 28,000 geoscientists each year and offers a large platform for sharing new research within the scientific community. It can also be incredibly daunting, especially when giving a talk in front of so many peers for the first time. Fortunately for Wu, she had a little lift from an old UTIG tradition.
"I was helped a lot by giving a practice talk at UTIG the week before the AGU meeting" she said, referring to an established practice at UTIG in which the last seminar slot of the year is reserved for graduate students with fellowships, and is often good excuse to practice AGU talks.
Wu said she was surprised and excited to learn she had received the award, and was happy about the presentation feedback she received from the award judges.
"I believe that clear presentations are important for promoting scientific research," said Wu. "So, the judges' positive feedback about my presentation skills gives me confidence that I am on the right track."
Wu's research has potential for great societal impact. A UTIG Graduate Fellowship is assisting her in doing that by helping turn her scientific models into predictions. Such predictions could help coastal communities prepare for the worst effects of future long-lasting El Niño and La Niña events.
Yuko Okumura, a research scientist at UTIG and also Wu's advisor, said that when she learned about Xian's award she felt a very special kind of pride for her student.
"It's the best thing to witness a student growing into a scientist!," she said.
The Outstanding Student Presentation Awards are awarded to promote, recognize and reward undergraduate, master's and doctoral students for quality research in Earth and space science, and the ability to effectively communicate it. According to AGU, the prestigious award is granted each year to only the top 5% of student participants at AGU Fall Meeting.