Former UTIG researcher looks back on her time as a graduate student at the Jackson School of Geosciences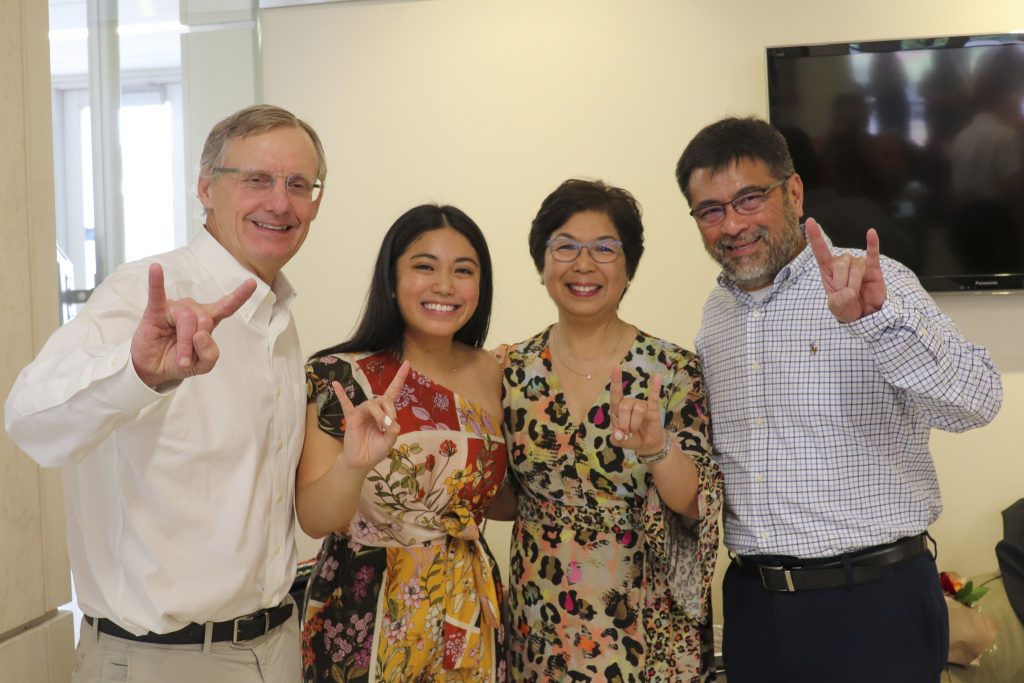 By Freja Cini
Ever since she was little, Abby Varona knew that she wanted to work in oil and gas. Growing up in Houston with parents who both worked in the industry, a career in oil and gas was forefront on her mind when the time came to apply for college.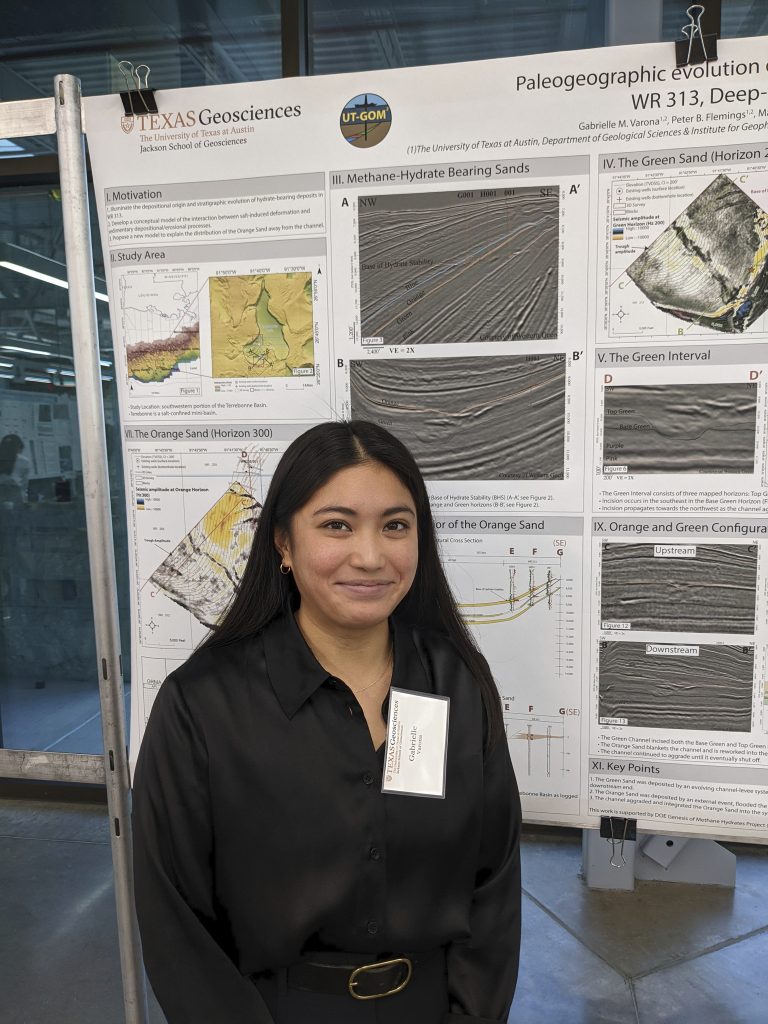 With the help of a geophysicist neighbor, Varona finally set her sights on geology and joined The University of Texas at Austin Jackson School of Geosciences. The pre-college conversations she had with her neighbor got her interested in geologic interpretation — what she calls the creative side of geology.
"My neighbor told me that the cool thing about geology is that different scientists could interpret data in different ways, and either interpretation could be right," Varona said. "That really intrigued me, and I really liked how there was such a creative aspect to geology that might not be embraced by other career paths."
Now a geoscientist for ExxonMobil's prospecting team, Varona's looking back on her path through graduate school, including being part of a major UT-led Gulf of Mexico research project, publishing a paper in a top-tier geology journal, winning research presentation awards and landing a job at one of the world's largest energy companies.
During her time at graduate school, Varona was part of the GOM2 project led by Peter Flemings, a Jackson School professor and senior research scientist at the University of Texas Institute for Geophysics. The project seeks to recover and study pressurized cores of methane hydrate from the Gulf of Mexico.
Methane hydrate is a prevalent but mysterious icy gas with potentially wide-ranging effects on the environment, climate and energy resources. The GOM2 project is conducting its second drilling expedition in the Gulf of Mexico this summer and is the only university-led deep water drilling effort in the U.S. (follow the expedition's blog).
Varona's role was to look at seismic and well data to characterize the methane hydrate deposits that the expedition targeted. She found that the sand in these regions is coarser than the sand in similar deposits dug up during the first GOM2 drilling in 2017. The finding aids the 2023 drilling mission.
Flemings notes that the discovery also has implications for how natural gas could be produced from methane hydrate deposits in the region.
In February 2023, Varona published her findings in the journal Marine and Petroleum Geology. The paper, "Hydrate-bearing sands in the Terrebonne Basin record the transition from ponded deposition to bypass in the deep-water Gulf of Mexico," talked about the origins and evolution of the two Gulf of Mexico hydrate deposits.
"When I was in grad school, I really wanted to publish," Varona said. "I'm really happy that was able to happen."
In addition to a paper, Varona's research also earned her two departmental research presentation awards.
When the time came to find a job, Varona's experiences with seismic data interpretation made her a perfect fit for a prospecting role at ExxonMobil.
"While researching, I became more and more confident in my interpretations," she said. "If I hadn't gone through that, I don't think I would have as much confidence as I do now or as I did throughout the tail end of grad school."
Abby Varona can be reached through her LinkedIn page.