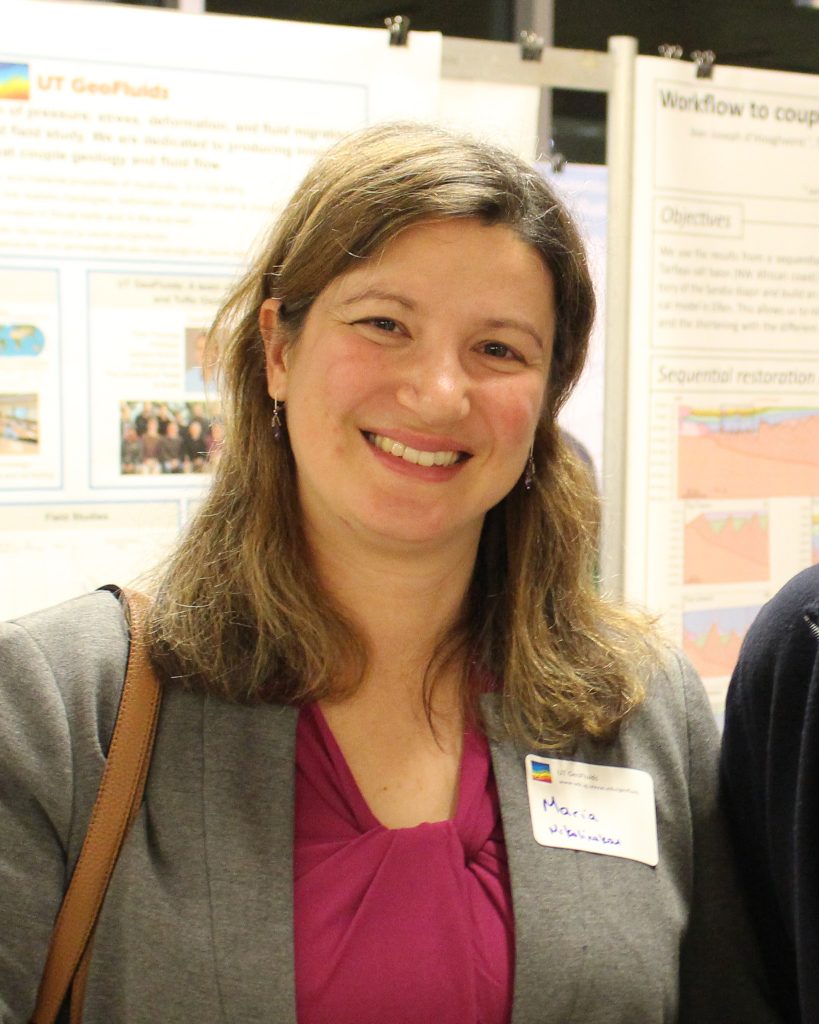 Research Scientist
Maria Nikolinakou's research focuses on understanding stress and pore pressure in complex geologic systems, including salt systems and accretionary prisms. She studies the behavior of geologic materials under high stress levels and complex stress paths. She develops applied workflows for pressure prediction in exploration settings. Maria is a Civil/Geotechnical Engineer. Before joining the Jackson School, she worked for Shell Exploration and Production on Reservoir Geomechanics.
Academics
Ph.D., Theoretical Soil Mechanics, MIT
M.Sc., Geotechnical Engineering, MIT
B.Sc., Civil Engineering, National Technical University of Athens, Greece
Interests
Geomechanics, salt tectonics, pore pressure, stress state, numerical modeling, subduction zones.
Contacts & Links