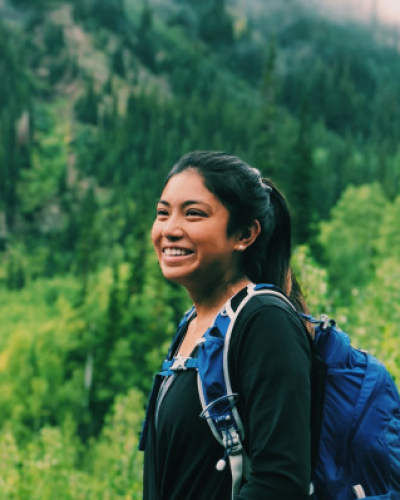 GRADUATE RESEARCH ASSISTANT
Graduated 2022. After earning a master's in geology at UT, Abby was successfully recruited by ExxonMobil.
Abby is interested in the stratigraphy and sedimentology of basin-scale systems. She is currently working on understanding the depositional history of submarine channel systems containing methane hydrate bearing reservoirs within deepwater Gulf of Mexico.
INTERESTS
sedimentology/stratigraphy, seismic/well log interpretation, methane hydrates
SUPERVISOR
ACADEMICS
B.S., Geology, The University of Texas at Austin, 2019
M.S., Geology, The University of Texas at Austin, 2022
CONTACTS AND LINKS
gabrielle.varona@utexas.edu
Jackson School profile
Curriculum Vitae