UTIG scientists, Fred Taylor and Cliff Frohlich, were on board the Antarctic Research Support Vessel (ARSV) Laurence M. Gould Cruise LMG02-9 in late 2002. LMG02-9 cruised near Antarctica in support of US NSF-sponsored projects IO-194-E of Dr. Brenda Hall, University of Maine-Orono, and GO-080-0 of Dr. Fred Taylor and Dr. Ian Dalziel, University of Texas-Austin.
Publication describing results of the 2002 field work:
Taylor, F. W., M. G. Bevis, I. W. D. Dalziel, R. Smalley, C. Frohlich, E. Kendrick, J. Foster, D. A. Phillips, and K. Gudipati, Kinematics and segmentation of the South Shetland Islands-Bransfield basin system, northern Antarctic Peninsula, Geochem., Geophys., Geosyst., 9, Q04035, doi:10.1029/2007GC001873, 2008.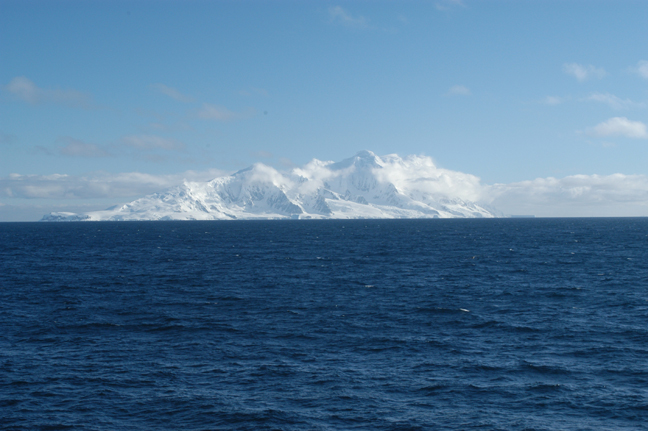 Letters from Antarctica
During the cruise, Cliff Frohlich sent home letters describing what happened: (with scenic photographs)