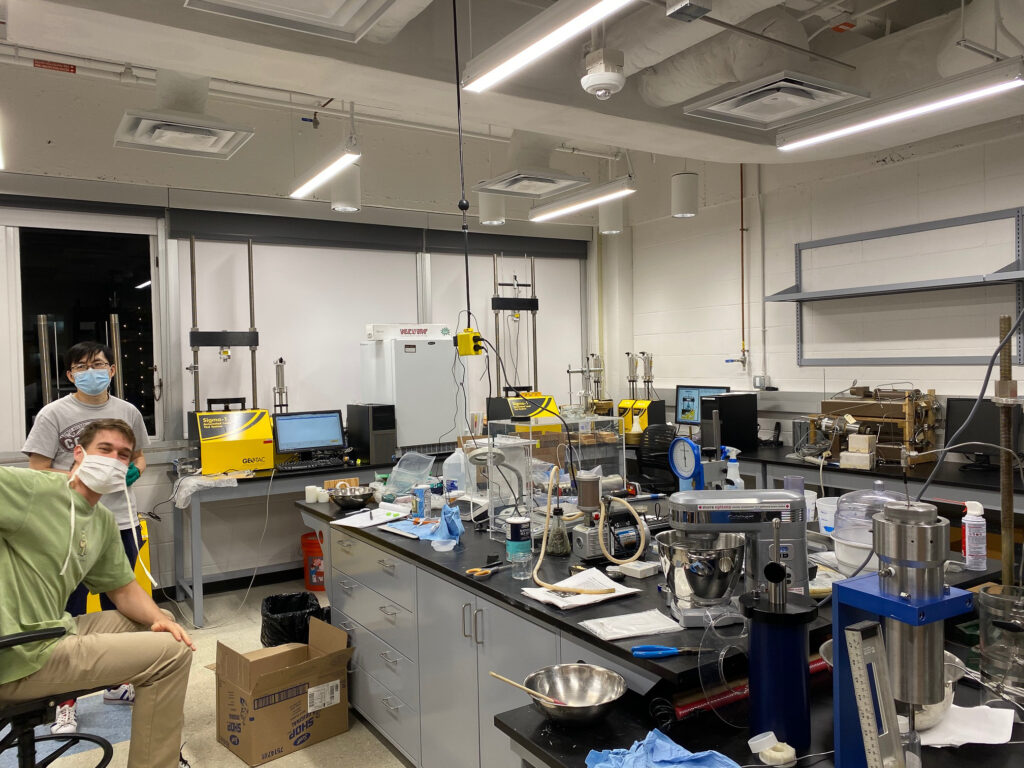 The primary purpose of the GeoMechanics laboratory is to investigate pore-scale fluid-sediment interactions over a wide-range of stress regimes. We test both intact sediment cores and fabricate our own core through the process of resedimentation. Tested materials are from all over the world.
Current projects work with rock and sediment from New England, the Nankai Trough offshore Japan, Gulf of Mexico, the Mediterranean Sea, and from right here in Texas. We use the data acquired in the lab, coupled with field data to develop pore-pressure predictions, forward compression and permeability models, models of stress and pressure around salt bodies, models for slope failure, and basin models.
This is a hands-on lab where students, post-docs, and researchers are encouraged to work alongside each other, get their hands dirty, and take part in rigorous scientific inquiry in a state-of-the-art environment.
For inquiries for collaborative research and analytical services, please contact Peter Flemings and Demian Saffer.
NEW Learn more about student and postdoc research opportunities at UT GeoFluids and GeoMechanics.