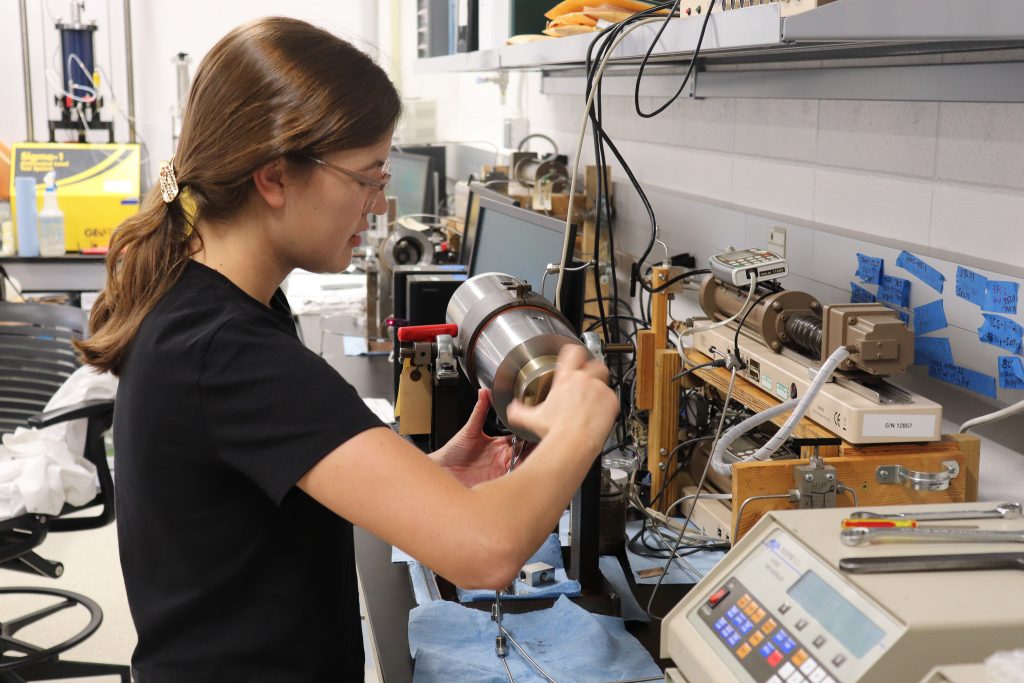 The University of Texas Institute for Geophysics (UTIG) invites applications for a Postdoctoral position in Geomechanics. UTIG, which is part of the Jackson School of Geosciences at The University of Texas at Austin, is known for research excellence, integrative science efforts and international field programs in geophysics. Successful applicants will have expertise in: laboratory experimentation with a focus on rock mechanics and fluid flow in porous media; or analysis and modeling of drilling, geodetic or seismological data.
This individual will have the opportunity to work with data and samples from a wide range of scientific drilling expeditions and field programs. The successful candidate will be expected to contribute to, and help lead, research within a vibrant and diverse group that includes undergraduate and graduate students, postdocs, and laboratory staff working on problems in geofluids, geomechanics, and tectonics.
Responsibilities
Conduct research focused on laboratory experimentation and/or analysis of geophysical and drilling data, with a focus on deformation and fluid flow in Earth materials.
Develop independent research projects and/or co-mentor students if desired; contribute to and lead research within a vibrant and diverse group of students, postdocs, and laboratory staff working on problems in geofluids, geomechanics, and tectonics.
Required Qualifications
Ph.D. in Geophysics, Geosciences, Geotechnical Engineering, or a related field within the last three years.
Preferred Qualifications
Experience in laboratory experimentation focused on the investigation of rock, sediment, or soil deformation and rheology; friction; hydrological properties; and/or ultrasonic measurements.
Familiarity with analysis of laboratory, drilling, or other geophysical data, and/or computational approaches to the study of coupled deformation and fluid flow.
Salary Range
$65,000.
How to Apply
Apply online at the UT Austin Staff Jobs website: R_00023204
Note: Current university employees must apply through MyWorkday: R_00023204 (requires UT EID).
Applicants should include:
Curriculum Vitae
Brief (1-2 page) statement of interest
Three references
The appointment is for up to two years, contingent on performance, with a start date as early as March 1, 2024.
Materials will be reviewed beginning December 22, 2023 and will be accepted until the position is filled.
The University of Texas at Austin is an equal employment opportunity/affirmative action employer. All positions are security sensitive, and conviction verification is conducted on applicants selected.