Congratulations to our 2019 UTIG Staff and Student Awards winners!
Every year UTIG recognizes the work of our hard-working staff and students. These members of UTIG have gone above and beyond in their work, both in administration and research. We honor them at a recognition luncheon. Thank you to all of our staff and students for their continuous hard work every day.
For a full list of the 2018-19 winners, see below.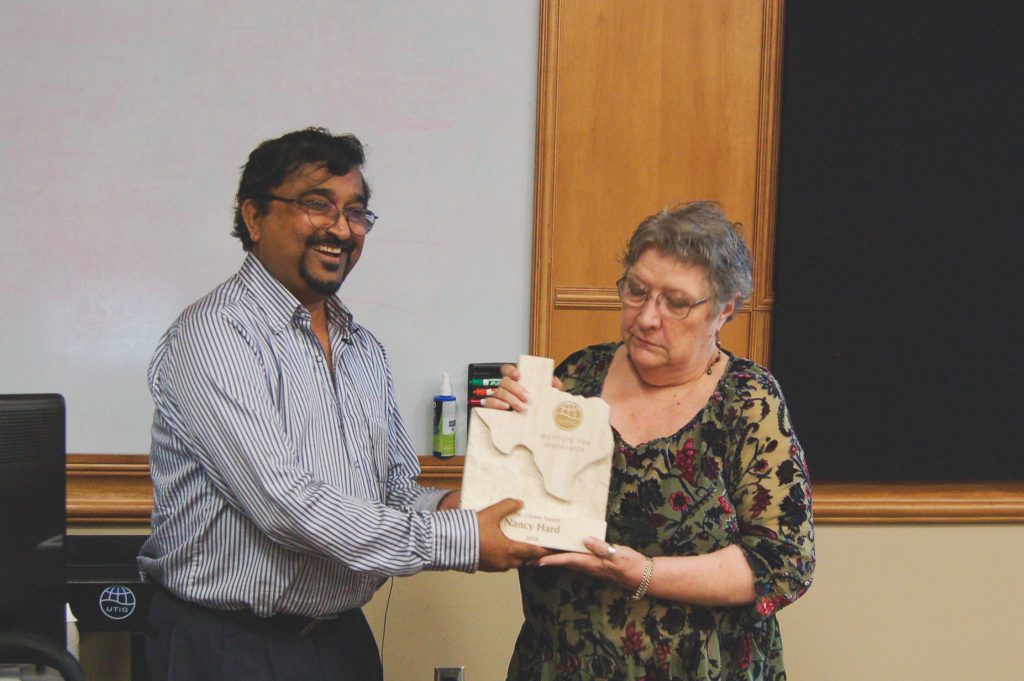 2018-19 UTIG Staff and Student Awards
| Name | Award |
| --- | --- |
| Rosalind Gamble | Staff Service (15 years) |
| Sean Gulick | Staff Service (20 years) |
| Gail Christeson | Staff Service (25 years) |
| Jamie Austin | Staff Service (40 years) |
| Cliff Frohlich | Staff Service (40 years) |
| Josh O'Connell | Outstanding Support Staff |
| Stephen Phillips | Outstanding Postdoc |
| Chris Lowery | Outstanding Young Researcher |
| Nancy Hard | UTIG Career |
| John Goff | Director's Circle of Excellence |
| John Snedden | Director's Circle of Excellence |
| Duncan Young | Director's Circle of Excellence |
| Yuko Okumura | Director's Circle of Excellence |
| Pedro Di Nezio | Director's Circle of Excellence |
| Adrien Arnulf | Director's Circle of Excellence |
| Rosalind Gamble | Eleanor Picard Excellence Award |
| Gabriel Tagliaro | UTIG Student Award |
| Kelly Olsen | UTIG Student Award |
| | |